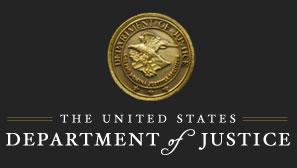 Louisiana Resident Indicted in Stolen ID Refund Fraud Scheme
A former resident of Tangipahoa Parish, Louisiana, was charged with conspiring to defraud the United States and aiding and assisting in the preparation of false tax returns, announced Acting Deputy Assistant Attorney Stuart M. Goldberg of the Justice Department's Tax Division and Acting U.S. Attorney Duane A. Evans of the Eastern District of Louisiana.
According to the indictment, Aaron Daniels conspired with others to defraud the United States by filing tax returns with the Internal Revenue Service (IRS) that sought fraudulent refunds. Daniels allegedly obtained the IDs of inmates he was incarcerated with in the East Carroll Detention Center and provided this information to his co-conspirators in exchange for a fee so they could file fraudulent tax returns. Daniels is also charged with assisting in the preparation and presentation of seven false tax returns, including his own personal returns, which allegedly included false dependents and education credits, and sought inflated refunds.
An indictment is not a finding of guilt. Individuals charged in indictments are presumed innocent until proven guilty beyond a reasonable doubt.
If convicted, Daniels faces a statutory maximum sentence of five years in prison for the conspiracy charge and three years for each of the seven false return charges. He also faces a period of supervised release, restitution and monetary penalties.
Acting Deputy Assistant Attorney General Goldberg and Acting U.S. Attorney Evans commended special agents of IRS Criminal Investigation and the U.S. Postal Inspection Service, who conducted the investigation, and Assistant U.S. Attorney Hayden Brockett and Trial Attorney Lauren Castaldi of the Tax Division, who are prosecuting this case.
Additional information about the Tax Division's enforcement efforts can be found on the division's website.