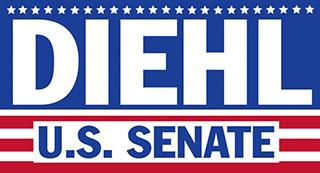 Despite last minute tricks by Nancy Pelosi's Democrats, House Republicans have struck a major blow for Americans' Second Amendment rights, passing national reciprocity legislation to finally streamline concealed carry for law-abiding, firearm-carrying citizens.

This is great news, and a huge step forward for our Constitutional right to keep and bear arms, but until reciprocity legislation passes through the U.S. Senate, President Trump will have no chance to sign it into law.

It's up to freedom-loving grassroots leaders like you, to tell Elizabeth Warren that we will stand up for our constitutional rights. That's why I've created this petition to show Elizabeth Warren how many people support reciprocity – and the right to bear arms. Will you add your name to show your support for this House bill?



Despite the overwhelming public support behind this commonsense concealed carry legislation – something more than 7 in 10 Americans support – radical anti-freedom leftists led by Senator Elizabeth Warren will do whatever it takes to block it.

That's just another reason that Elizabeth Warren needs to go.

I support our inherent rights protected by the Second Amendment and the only person in this race with a proven track record of standing up to protect the Second Amendment. As our next U.S. Senator, I will support national reciprocity legislation. Can I count on your help today to stand up and add your name to my petition?

And after you've added your name, can I also count on your generous contribution of $25, $50, $75, $100 or even more to my campaign? It will help me prepare to defeat my gun rights hating opponent and ensure an even stronger GOP majority to push long overdue, commonsense conservative reforms through on Capitol Hill!

Sincerely,


Geoff Diehl
Candidate for U.S. Senate

P.S. The American people demand action to take the Big Government boot off their necks and defeating nanny state obstructionists like Elizabeth Warren is where it begins.

Will you please step forward and support my challenge today by adding your name and chipping in at least $10 so that we can make sure this message reaches as many law-abiding citizens as possible?