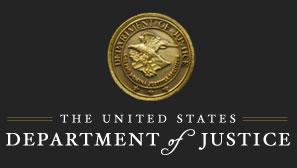 Maryland Man Pleads Guilty to Willful Retention of National Defense Information
Nghia Hoang Pho, 67, of Ellicott City, Maryland, recently pleaded guilty to willful retention of national defense information.
Acting Assistant Attorney General for National Security Dana J. Boente, Acting U.S. Attorney Stephen M. Schenning for the District of Maryland and Special Agent in Charge Gordon B. Johnson of the FBI's Baltimore Field Office made the announcement.
According to his plea agreement, beginning in April 2006, Pho was employed as a Tailored Access Operations (TAO) developer for the National Security Agency (NSA). The NSA's TAO involved operations and intelligence collection to gather data from target or foreign automated information systems or networks and also involved actions taken to prevent, detect, and respond to unauthorized activity within Department of Defense information systems and computer networks, for the United States and its allies.
In connection with his employment, Pho held various security clearances and had access to national defense and classified information. Pho also worked on highly classified, specialized projects. According to the plea agreement, beginning in 2010 and continuing through March 2015, Pho removed and retained U.S. government documents and writings that contained national defense information, including information classified as Top Secret and Sensitive Compartmented Information. This material was in both hard copy and digital form, and was retained in Pho's residence in Maryland.
U.S District Judge George L. Russell has scheduled sentencing for April 6, 2018 at 10 a.m.
Pho faces a maximum sentence of 10 years in prison. The maximum statutory sentence is prescribed by Congress and is provided here for informational purposes. If convicted of any offense, the sentencing of the defendant will be determined by the court based on the advisory Sentencing Guidelines and other statutory factors.
Acting Assistant Attorney General Boente and Acting U.S. Attorney Stephen M. Schenning commended the FBI and the NSA for their work in the investigation. This case is being prosecuted by national security prosecutors in the District of Maryland and the Counterintelligence and Export Control Section of the Justice Department's National Security Division.