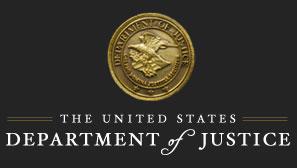 Romanian Man Sentenced for Role in International Fraud Scheme Involving Online Marketplace Websites
A Romanian man was sentenced to 29 months in prison for his participation in an international scheme involving fraudulent advertisements on online marketplaces that induced victims to send over $870,000 to conspirators for the purchase of various items that were not actually available for purchase.
Acting Assistant Attorney General John P. Cronan of the Justice Department's Criminal Division and U.S. Attorney Don Cochran of the Middle District of Tennessee made the announcement.
Vlad Diaconu, 37, originally of Bucharest, Romania, was sentenced by Senior U.S. District Judge Marvin E. Aspen of the Northern District of Illinois, who sits in the Middle District of Tennessee by designation. Diaconu pleaded guilty to conspiracy to commit bank and wire fraud on March 28. In addition to his prison term, Judge Aspen ordered Diaconu to pay $834,841.75 in restitution.
As part of his guilty plea, Diaconu admitted that co-conspirators fraudulently listed vehicles for sale at online marketplaces such as eBay. When victims expressed interest in purchasing the vehicles, co-conspirators responded with emails directing the victims to wire payments to specified bank accounts, which the victims believed were going to serve as escrow accounts until the victims received the vehicle they wished to purchase. In reality, these bank accounts were opened by Diaconu and his co-conspirators, who used false identities and fraudulent documents, including counterfeit passports, when opening the accounts. Twelve victims sent approximately $185,000 to accounts opened by Diaconu. Another 35 victims sent approximately $688,000 to accounts opened by Diaconu's co-conspirators. Diaconu and his co-conspirators subsequently sent the bulk of the money to co-conspirators located overseas. The victims never received the vehicles they intended to purchase.
The case was investigated by the FBI and the Tennessee Bureau of Investigation. The case was prosecuted by Senior Counsel Mysti Degani of the Criminal Division's Computer Crime and Intellectual Property Section and Assistant U.S. Attorney Byron M. Jones of the Middle District of Tennessee. The Criminal Division's Office of International Affairs also provided substantial assistance.