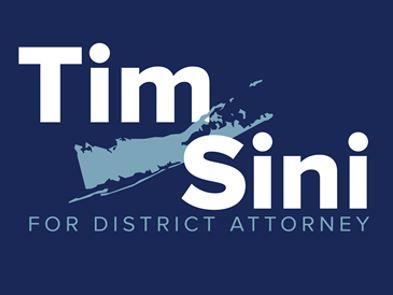 Dear Lucas,
We are excited to announce that on Tuesday, January 9th, 2018, we are hosting a special fundraising Victory Reception with DA-Elect Tim Sini at Stonebridge in Smithtown.
Tim is working tirelessly on the transition and is excited to lay-out his vision for the office of the Suffolk County District Attorney at this special event.
Space will be extremely limited so please click here and reserve your ticket online today.
Happy Holidays to you and your family and we look forward to seeing you in the New Year!
Thank you,
The Friends of Tim Sini
Tim Sini for DA
PO Box 965
Amityville NY 11701 United States