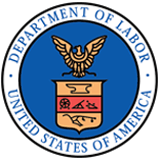 U.S. Department of Labor Requests Comments on Revised Performance Measures for Senior Community Service Employment Program
The U.S. Department of Labor today published in the Federal Register an Interim Final Rule (IFR) and request for public comments on revisions of performance accountability measures for the Senior Community Service Employment Program (SCSEP). Revised measures are necessary because the Older Americans Act Reauthorization Act of 2016 (OAA) amended the measures of performance for the SCSEP program in large part to align with performance measures mandated for programs under the Workforce Innovation and Opportunity Act.
The SCSEP is an employment and training program targeted specifically to low-income older individuals who want to enter or re-enter the workforce. The dual goals of the program are to promote opportunities in community service activities and move SCSEP participants into unsubsidized employment, where appropriate, so that they can achieve economic self-sufficiency.
Those interested may submit public comments on this IFR online using the Federal eRulemaking Portal or in writing by mail, hand delivery, or courier to Adele Gagliardi, Employment and Training Administration, U.S. Department of Labor, Room N-5641, 200 Constitution Avenue NW, Washington, DC 20210.
All comments should include Regulatory Identification Number 1205-AB79. The comment period will close 60 days after publication in the Federal Register.