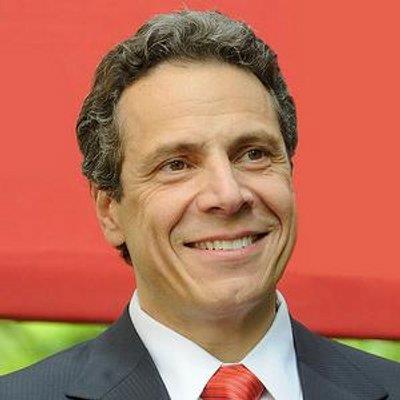 Governor Cuomo Announces Full Reopening of Route 14 Bridge Over Chemung River in Elmira
Bridge in Chemung County Opens Just in Time For the Christmas Holiday
Investment Complements "Southern Tier Soaring" - The Region's Comprehensive Strategy to Revitalize Communities and Grow the Economy
Governor Andrew M. Cuomo recently announced the completion of a $3.8 million rehabilitation of the bridge carrying Route 14 over the Chemung River in Elmira. More than 12,000 cars a day travel the north-south bridge which fully reopened to traffic, just in time for the Christmas holiday.
"Ensuring infrastructure is safe and reliable to connect businesses and travelers with the city and communities beyond is essential to expanding economic opportunity in the Southern Tier," Governor Cuomo said. "By rehabilitating this major thoroughfare in Elmira, we are strengthening the transportation infrastructure, improving safety, supporting commerce and ensuring mobility for the future."
The project is part of a phased rehabilitation plan that will extend the bridge's service life by more than 20 years. The work included repairing structural steel and the edges of the bridge deck, replacing damaged concrete to protect the reinforcing steel inside the piers and abutments, and installing new bridge bearings, new joints and seals to keep water off the bridge substructure, and a new bridge safety railing. Photos of the bridge are available here.
The Route 14 bridge project was designed to minimize impacts to traffic, consistent with the Governor's Drivers First initiative, and it was timed to minimize inconveniences for motorists and complement upcoming improvements to the three other Chemung River crossings in the city. One lane of traffic in each direction remained open on the bridge throughout construction. The city plans to rehabilitate one more bridge next year and two others in 2019 with funding from Governor Cuomo's BRIDGE NY program.
New York State Department of Transportation Acting Commissioner Paul A. Karas said, "Governor Cuomo is leading the way on transportation improvements, making smart investments across New York State to hone our competitive edge, support economic growth and make sure people can safely get to where they need to go. This bridge in Elmira is an important part of the City's transportation landscape and we are pleased that it is opening in time for the Christmas holiday."
Senator Tom O'Mara, Vice Chair of the Senate Transportation Committee, said, "I'm extremely pleased that the state remains focused on completing critical road and bridge projects across New York State and the Southern Tier, including this rehabilitation of the Route 14 bridge in Elmira. It's a critical and timely improvement, and we appreciate the Department of Transportation's ongoing commitment to our local infrastructure."
Chemung County Executive Thomas J. Santulli said, "We are extremely pleased with the full reopening of the Clemens Center Bridge in Elmira. This is a main thoroughfare for the residents of our community and also serves the heart of our business district. We want to thank the Governor and DOT for their continued financial investment which will extend the life of this bridge for two additional decades."
The $200 million BRIDGE NY program provides enhanced assistance to local governments to rehabilitate and replace bridges and culverts statewide. The program emphasizes projects that address poor structural conditions; mitigate weight restrictions or long detours; facilitate economic development or increase competitiveness; or reduce the risk of flooding.
Accelerating Southern Tier Soaring
Today's announcement complements "Southern Tier Soaring", the region's comprehensive blueprint to generate robust economic growth and community development. The State has already invested more than $4.7 billion in the region since 2012 to lay groundwork for the plan - attracting a talented workforce, growing business and driving innovation. Today, unemployment is down to the lowest levels since before the Great Recession; personal and corporate income taxes are down; and businesses are choosing places like Binghamton, Johnson City and Corning as a destination in which to grow and invest. Now, the region is accelerating Southern Tier Soaring with a $500 million State investment through the Upstate Revitalization Initiative, announced by Governor Cuomo in December 2015. The State's $500 million investment will incentivize private business to invest well over $2.5 billion - and the region's plan, as submitted, projects up to 10,200 new jobs. More information is available here.
For up-to-date travel information, call 511, visit www.511NY.org, or the mobile site at m.511ny.org.
Follow New York State DOT on Twitter: @NYSDOT, Find us on Facebook at facebook.com/NYSDOT.