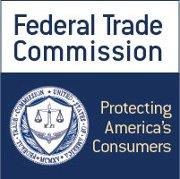 FTC Seeks Public Input in Review of the Recycled Oil Rule
As part of the Federal Trade Commission's systematic review of all current FTC rules and guides, the FTC is seeking public comment on the costs, benefits, and regulatory and economic impact of its rule specifying Test Procedures and Labeling Standards for Recycled Oil ("Recycled Oil Rule").
The Rule, issued in 1995, allows manufacturers to represent that processed used engine oil is substantially equivalent to new oil as long as they substantiate such claims using American Petroleum Institute Publication 1509.
The Commission vote approving the Advance Notice of Proposed Rulemaking was 2-0. It is available on the FTC's website and as a link to this press release and will be published in the Federal Register soon. Instructions for filing comments appear in the Federal Register Notice. Comments must be received by February 12, 2018; they will be posted at www.ftc.gov/policy/public-comments. (FTC File No. P811006; the staff contact is Hampton Newsome, Bureau of Consumer Protection, 202-326-2889).
The Federal Trade Commission works to promote competition, and protect and educate consumers. You can learn more about consumer topics and file a consumer complaint online or by calling 1-877-FTC-HELP (382-4357).