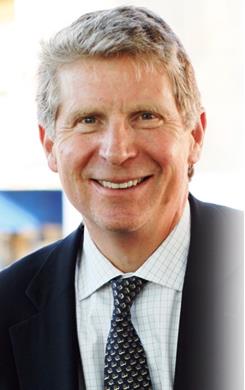 DA VANCE: SEX TRAFFICKER SENTENCED TO 6-TO-18 YEARS IN PRISON FOR PREYING ON HOMELESS AND RUNAWAY TEENS
Defendant Posted Targeted Ads on Backspace, Craigslist, and Other Websites
Manhattan District Attorney Cyrus R. Vance, Jr., recently announced the sentencing of MICHAEL LAMB, 36, to 6-to-18 years in state prison for targeting disadvantaged and vulnerable youth and coercing them to participate in a sex trafficking and prostitution scheme in New York and New Jersey. On June 27, 2017, the defendant was convicted by a New York State Supreme Court jury of Sex Trafficking and Promoting Prostitution in the Third Degree.
"As proven at trial, the defendant is a predator who paid for ads on multiple websites in order to promote illicit acts with the vulnerable young people he exploited, as well as lure new victims," said District Attorney Vance. "Disturbingly, these sites reap profits from ads like these that feature trafficked teens, but under current law, it is nearly impossible for prosecutors to hold the sites' owners accountable. This is why my Office has long supported legislation that would enable prosecutors to bring cases against those who facilitate sex trafficking and the exploitation of children online."
As proven at trial, between January 2013 and September 2015, LAMB posted ads on Backpage, Craigslist, and other websites specifically targeting female individuals staying at Covenant House, a shelter service for runaway and homeless youth in New York and New Jersey. Over email, the defendant asked the individuals who responded to the ads to send personal photos of themselves, then advertised his victims for sexual acts on the same sites that he used to find and recruit them. When some victims told LAMB that they did not want to work for him, he threatened to expose them to their family members and friends and referenced sensitive personal information that victims had not voluntarily shared. The defendant also threatened some victims with physical violence if they refused to comply with his demands.
Assistant District Attorney Jennifer Dolle, Deputy Chief of the Human Trafficking Response Unit, handled the prosecution of the case under the supervision of Assistant District Attorney Carolina Holderness, Chief of the Human Trafficking Response Unit; Assistant District Attorney Martha Bashford, Chief of the Sex Crimes Unit; Executive Assistant District Attorney Audrey Moore, Chief of the Special Victims Bureau; and Executive Assistant District Attorney John Irwin, Chief of the Trial Division. Supervising Investigator Elena Lui, Senior Investigators Steven Lane and Sean Ryan, Investigator Samuel Morales, and Analysts Hannah Wirt and Elizabeth MacNeil provided additional assistance with the case.
District Attorney Vance thanked Jayne Bigelsen, Director of Anti-Human Trafficking Initiatives at Covenant House New York, and the Essex County Prosecutor's Office for their assistance with the investigation.
Defendant Information:
MICHAEL LAMB, D.O.B. 10/28/1981
Essex, NJ
Convicted:
• Sex Trafficking, a class B felony, 2 counts
• Promoting Prostitution in the Third Degree, a class D felony, 1 count
Sentenced:
• 6-to-18 years in state prison