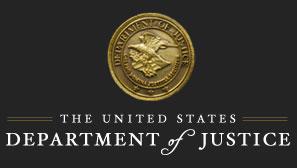 Former General Counsel of Company That Operates Health Maintenance Organizations in Several States Sentenced to Prison for Role in $35 Million Health Care Fraud Scheme
The former general counsel of a company that operates health maintenance organizations in several states was sentenced to six months in prison for his role in a $35 million health care fraud scheme.
Acting Assistant Attorney General Kenneth A. Blanco of the Justice Department's Criminal Division, Acting U.S. Attorney W. Steven Muldrow of the Middle District of Florida, Special Agent in Charge Shimon Richmond of the U.S. Department of Health and Human Services Office of Inspector General's (HHS-OIG) Miami Field Office, Special Agent in Charge Eric W. Sporre of the FBI's Tampa Field Office and the Florida Attorney General's Medicaid Fraud Control Unit made the announcement.
Thaddeus M.S. Bereday, 52, of Tampa, Florida, was sentenced by U.S. District Judge James S. Moody of the Middle District of Florida, who also ordered Bereday to serve three years of supervised release that includes one year of home confinement following his prison term and to pay a fine in the amount of $50,000. Bereday pleaded guilty on June 27, to one count of making a false statement in connection with health care matters.
According to admissions made in connection with his guilty plea, Bereday served in several positions, including as general counsel, with WellCare Health Plans Inc. (WellCare), a publicly traded corporation that operates health maintenance organizations (HMOs) in several states targeted to government-sponsored health care benefit programs such as Medicaid. Two WellCare HMOs operating in Florida, StayWell and Healthease, contracted with the Agency for Health Care Administration (AHCA), the Florida agency that administers the Medicaid program, to provide Florida Medicaid program recipients with an array of services, including behavioral health services.
In 2002, Florida enacted a statute that required Florida Medicaid HMOs to expend 80 percent of the Medicaid premium they received for certain behavioral health services on the actual provision of those services to beneficiaries. If the HMO expended less than 80 percent of the premium, the law required the excess funds to be returned to the Medicaid Program. Bereday and four other defendants were charged in an indictment that alleged the ways in which the defendants falsely and fraudulently schemed to submit inflated expenditure information in the company's annual reports to AHCA in order to reduce the WellCare HMOs' contractual payback obligations for behavioral health care services.
As part of his guilty plea, Bereday admitted that he, along with others, knowingly and willfully caused the submission of a false expenditure report for calendar year 2006 to the Florida Medicaid Program on behalf of Healthease, a WellCare HMO that was under contract to provide health care services to Medicare beneficiaries in Florida in 2006.
On May 5, 2009, the United States reached a resolution with WellCare on related charges. Pursuant to a Deferred Prosecution Agreement (DPA), WellCare was required to pay $40 million in restitution, forfeit another $40 million to the United States and cooperate with the government's criminal investigation. The company complied with all of the requirements of the DPA. As a result, the criminal Information was later dismissed by the Court following a government motion.
After a 13-week trial in June 2013, a jury found the four other defendants guilty for their roles in a scheme to defraud the Florida Medicaid Program of more than $35 million. Todd S. Farha of Tampa, Florida, former WellCare chief executive officer, was convicted of two counts of health care fraud; Paul L. Behrens of Odessa, Florida, former WellCare chief financial officer, was convicted of two counts of making false statements relating to health care matters and two counts of health care fraud; William L. Kale of Oldsmar, Florida, former vice president of Harmony Behavioral Health Inc. (a wholly owned subsidiary of WellCare), was found guilty of two counts of health care fraud; and Peter E. Clay of Wellesley, Massachusetts, former WellCare vice president of medical economics, was found guilty of making false statements to a law enforcement officer. In May 2014, Judge Moody sentenced Farha to 36 months in prison; Behrens to 24 months in prison; and Kale to one year and one day in prison. Clay was sentenced to serve 5 years' probation. The defendants appealed their convictions, which were all affirmed by the Eleventh Circuit in August 2016.
This case was investigated by the HHS-OIG, the FBI and the Florida Attorney General's Medicaid Fraud Control Unit. Senior Litigation Counsel John A. Michelich of the Criminal Division's Fraud Section and Assistant U.S. Attorneys Jay G. Trezevant and Cherie Krigsman of the Middle District of Florida prosecuted the case.
The Fraud Section leads the Medicare Fraud Strike Force. Since its inception in March 2007, the Medicare Fraud Strike Force, now operating in nine cities across the country, has charged nearly 3,500 defendants who have collectively billed the Medicare program for more than $12.5 billion. In addition, the HHS Centers for Medicare & Medicaid Services, working in conjunction with HHS-OIG, are taking steps to increase accountability and decrease the presence of fraudulent providers