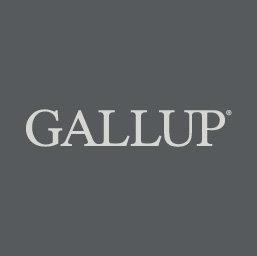 Nigerians' Attention Turns Toward Economy
by Jay Loschky
Story Highlights
Economy is most important issue for government to address
Corruption viewed at lowest level in decade of measurement
Six in 10 (59%) say government doing enough to fight terrorism
WASHINGTON, D.C. -- As a candidate, Nigerian President Muhammadu Buhari staked his campaign on twin pledges to destroy the Boko Haram terror group and root out corruption. A former general who once jailed hundreds of officials in anti-graft drives as head of state in the 1980s, some viewed Buhari as uniquely qualified to tackle both crises. Two years into his presidential term, Nigerians see significant progress on both fronts, but an increasing majority (59%) say the economy should now be the government's top priority.
Military gains against Boko Haram and several high-profile corruption cases in the past two years have helped to shift the public's emphasis toward the country's economy, which slipped into recession in 2016 on the heels of falling oil prices. In the past two years, the percentages of Nigerians who say corruption or terrorism should be the government's top priority have dropped, as more prioritized the economy.
Although Nigeria officially emerged from its recession in the second quarter of 2017 with a still sluggish 0.6% annual GDP growth, more than half of Nigerians (54%) say that it is a "bad time" to find a job in the city or area where they live. Similarly, the majority are dismal about their local economic conditions, with 29% characterizing them as "poor," and 32% saying they are "only fair."
Smaller Majority See Corruption as Widespread
Long one of the countries where residents are most likely to perceive corruption as widespread throughout their government, Nigeria is set to slide down the rankings in 2017. After reaching as high as 95% in 2015 -- highest among 131 countries Gallup measured that year -- four in five (80%) now perceive corruption to be widespread in government. This is the lowest level since Gallup began measuring in 2007.
While former governors, judges, government ministers and generals have been among those arrested on corruption charges since Buhari took office in 2015, the president has also faced accusations that he has carefully selected the targets of his war on corruption and spared powerful political allies. Between 2016 and 2017, the view that government corruption is widespread fell from 82% to 74% among those who express confidence in the national government, but it held steady among those lacking confidence in the Nigerian government (89% in 2017, 90% in 2016).
Nigerians See Success in Efforts to Fight Terrorism
While just one in four Nigerians (26%) said the government was doing enough to fight terrorism in 2014, former President Goodluck Jonathan's final year in office, this number shot up to 58% one month after Buhari took office. As the Nigerian military has made significant gains against Boko Haram in the past two years, approval of the government's efforts has remained steady, despite the terror group's continued ability to launch deadly attacks. In 2017, Nigerians are now twice as likely to say that the government is doing enough to fight terrorism as to say it's not doing enough (59% vs. 30%).
Similarly, the percentage of Nigerians who consider Boko Haram to be a major threat to the future of Nigeria continues to decline. While 95% considered the terror group to be a major threat in 2014, this figure has fallen each year and now stands at 80% in 2017.
Bottom Line
Gallup surveys of Nigeria reveal a population deeply concerned about government corruption and the threat of Boko Haram. However, two years into Buhari's term, there are signs that Nigerians see the government beginning to deliver some relief. Still, bread-and-butter issues in Africa's largest economy threaten to overshadow progress on other important lines of effort.
Anti-corruption efforts should be viewed as integral to Nigeria's economic recovery and sustainable growth. Widespread corruption has significantly lowered the country's tax base, made government spending inefficient and deterred foreign investment, with one estimate showing that corruption could wipe away up to 37% of the country's GDP by 2030.
Home to more than 180 million people, Nigeria is expected to overtake the U.S. to become the world's third most populous country by 2050. And while the country's slow emergence from its recession is welcome news, Nigeria must grow its economy by 3% annually to keep up with population growth. Failure to provide economic opportunity to Nigeria's increasingly youthful population could fuel support for violent groups such as Boko Haram and Niger Delta militants, while economic hopelessness could push more people to risk dangerous migration paths across the Sahara and Mediterranean toward Europe.
Survey Methods
Results are based on face-to-face interviews with 1,000 adults, aged 15 and older, conducted April 4-April 28, 2017, in Nigeria. For results based on the total sample of national adults, one can say with 95% confidence that the maximum margin of sampling error is ±3.9 percentage points. The states of Adamawa, Borno and Yobe were under a state of emergency due to Boko Haram activity and were excluded for safety and security reasons. These states represent 4.5% of the population. The margin of error reflects the influence of data weighting. In addition to sampling error, question wording and practical difficulties in conducting surveys can introduce error or bias into the findings of public opinion polls.