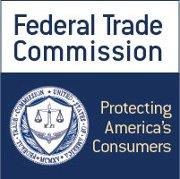 FTC Approves Final Consent Order in Moonlight Slumber, LLC Advertising Case
Following a public comment period, the Federal Trade Commission has approved a final consent order settling its first-ever case against a company making "organic" product claims.
According to the FTC's September 28, 2017 complaint, in marketing and advertising its baby mattresses, Moonlight Slumber, LLC misrepresented a range of claims on its website and packaging. The FTC alleged the company represented that its Starlight Simplicity and Little Star mattresses were "organic," when, in fact, the substantial majority of the content of these mattresses is non-organic. The complaint also alleged the company represented that its Little Star mattress contained a "Natural Latex Core." In truth, however, the latex used in this mattress is synthetic.
Moonlight Slumber also represented that many of its mattresses were made from plant-based foam, when, according to the FTC, the foam used in the mattresses actually contains little or no plant-based material. The complaint further charged that the company falsely claimed that testing proved there were no volatile organic compounds (VOCs) from its products, even though Moonlight Slumber did not actually possess such evidence.
Finally, the complaint alleged that the company's mattresses were certified by the "Green Safety Shield," while failing to disclose that the seal was Moonlight Slumber's own designation, and that Moonlight Slumber awarded it to its own products.
The Commission order settling the charges prohibits Moonlight Slumber from making the misleading representations alleged in the complaint and requires it to have competent and reliable evidence to support any claims it makes in these areas. The order also prohibits the company from representing that covered products are emissions-free or VOC-free, unless it has evidence to back up such claims.
The order further bars the company from misrepresenting the results of any tests or studies, or that any claimed benefit is scientifically or clinically proven. It also prohibits the company from disseminating misleading certifications, or from failing to disclose that the company has a material connection to an endorser.
The Commission vote approving the final consent order and letter to the one public commenter was 2-0. (The staff contact is Amanda Kostner, Bureau of Consumer Protection, 202-326-2880)