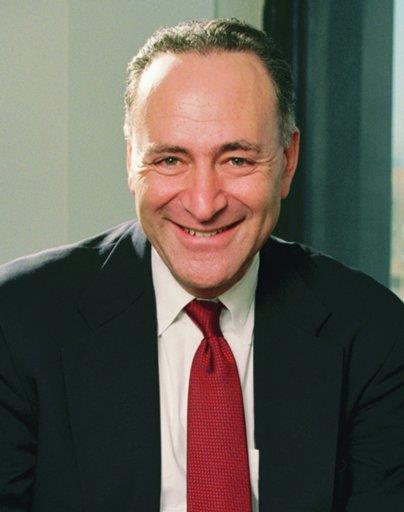 AFTER SCHUMER PUSH, AND AT LONG LAST, HEMPSTEAD HARBOR OFFICIALLY DESIGNATED 'MAY NEWBURGER COVE'; FOR YEARS, SENATOR HAS CHAMPIONED NAME-CHANGE IN HONOR OF HOMETOWN TRAILBLAZER—MAY NEWBURGER—FIRST FEMALE TOWN SUPERVISOR IN NASSAU COUNTY; CHANGE IS EVEN OFFICIAL ON 'GOOGLE MAPS'
Schumer First Called for Designation in 2012 But Policy Rules Delayed Naming; Designation Needed Federal Approval Before Navigation Charts Could Reflect Name Change
Schumer Announces U.S. Board of Geographic Names Designates Section of Hempstead Harbor In Honor of Former Town of North Hempstead Supervisor, May Newburger
Schumer: May Newburger's Contributions to North Hempstead and All of Long Island Will Forever Be Immortalized in Hempstead Harbor
U.S. Senator Charles E. Schumer announced, after his push, a portion of the Hempstead Harbor will be named in honor of trailblazing former North Hempstead Supervisor, and former NYS Assemblywoman, May Newburger. The U.S. Geological Survey (USGS) officially approved the North Hempstead's application to make changes on the federally published navigational charts.
Schumer made his initial push in 2012, however, federal law requires a person be deceased at least five years before renaming a navigational channel in their honor. May Newburger tragically passed away in August 2012. Five years post-mortem, Schumer renewed his push.
"With this news, May Newburger's immense contributions to North Hempstead and all of Long Island will forever be immortalized in Hempstead Harbor," said U.S. Senator Charles Schumer. "I will never forget my dear friend, May Newburger—a terrific public servant and trailblazer—and I am proud to have been a part of this designation process. As beachgoers swim at Bar Beach, and kids play at North Hempstead Beach Park and boats dock at the cove, I know that May Newburger will be looking down on them and smiling."
May Newburger was the first female Supervisor of a Town in Nassau County and served five terms in office, beginning in 2004. Prior to being elected Supervisor, May spent two years as a Town Councilwoman and eight years as a New York State Assemblywoman, from 1979 to 1986. As supervisor, May, transformed a $7 million budget deficit to a $7.7 million surplus and made North Hempstead the first town on Long Island to adopt a debt reduction plan that emphasized the need for long-term strategies. May built a reputation around her dedication to the environment, securing $200,000 from the Environmental Protection Agency to designate New Cassel as a Brownfields Pilot Community and she is credited with creating The Environmental Legacy fund which continues to be a tool to preserve open space and create additional park land in all parts of the Town. May Newburger tragically passed away on August 30th, 2012 at the age of 92.
In order for a name change to officially take effect, an application must be submitted to the US Board of Geographic Names, part of the USGS, which is a Federal Advisory Board in charge of maintaining uniform geographic name usage throughout the Federal Government and has the authority to change nautical charts. Upon approval, NOAA must then officially make the changes and publish new nautical charts. Schumer said that the Board of Geographic Names recently approved the application.