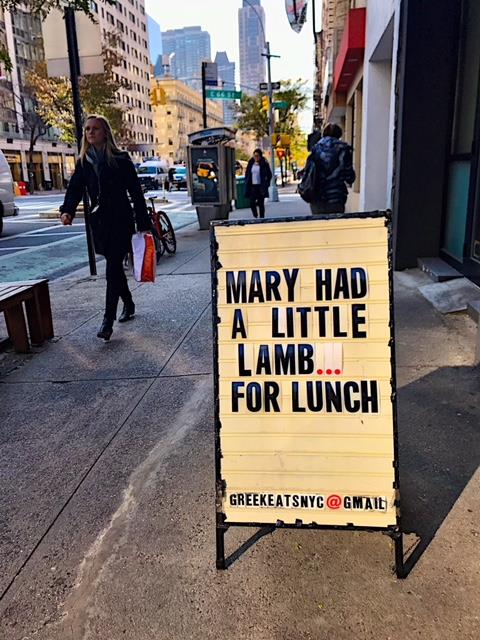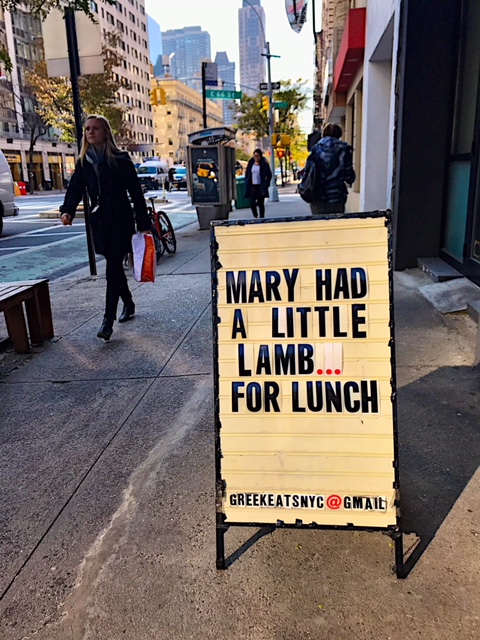 The sign reads: MARY HAD A LITTLE LAMB ... FOR LUNCH.
-----
I can't tell you the number of comments I've received from vegans and vegeterians who (along with a few expletives) find the post "insensitive."
My response has been that this is only a photograph. I am not encouraging people to eat lamb, or meat of any kind, for that matter. The photo merely captures a moment in time.