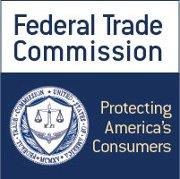 Online Lingerie Marketer Prohibited from Deceiving Shoppers About Negative-Option Programs
An online lingerie marketer has agreed to return more than $1.3 million to customers to settle Federal Trade Commission charges that it deceived shoppers who enrolled in a negative-option membership program offering discounts and other benefits, and made it hard for them to cancel their memberships.
According to the FTC, AdoreMe Inc.' "VIP" membership program cost $39.95 per month – unless, in the first five days of each month, a member bought something or clicked an online button to "skip" buying that month. The company's website stated, "If you do not make a purchase or skip the month by the 5th, you'll be charged a $39.95 store credit that can be used anytime to buy anything on Adore Me."
The FTC alleges that, despite explicit promises that consumers would be able to use their store credits "anytime," from at least May 2015 to May 2016, AdoreMe took unused credit amounts away from consumers who cancelled their memberships or initiated chargebacks with financial institutions to dispute their transactions with the company. Despite discontinuing this practice in May 2016, the company has not made full refunds to all affected consumers.
AdoreMe Inc., also doing business as Adore Me and Adoreme.com Corp., is charged with violating the FTC Act by misrepresenting its store credit policy, and the Restore Online Shoppers Confidence Act by failing to provide consumers with a simple mechanism to stop recurring charges. The FTC alleges that for several years the company made it hard to cancel memberships, including by limiting how consumers could submit cancellation requests, under-staffing its customer service department, and putting consumers through drawn-out cancellation request processes.
Under the settlement order, the company is prohibited from making misrepresentations in the sale of any good or service with a negative-option feature, and failing to provide a simple way for consumers to avoid being charged and to immediately stop any recurring charges.
AdoreMe is also barred from representing that any negative-option feature is being offered on a free, trial, no obligation, reduced, or discounted basis, without clearly disclosing costs and how consumers can avoid charges. In addition, the company must promptly send consumers confirmations of their orders with similar disclosures, without any upsells, additional product or service offers, or other advertising or marketing. The order also prohibits the company from using customers' billing information to obtain payments without first obtaining their express informed consent in a manner prescribed in the order.
The order requires AdoreMe to notify and provide refunds of forfeited store credit to eligible customers, and imposes a $1,378,654 judgment that will be used to pay refunds to consumers under the order.
The Commission vote approving the complaint and proposed stipulated order was 2-0. The documents were filed in the U.S. District Court for the Southern District of New York on November 20, 2017.
NOTE: Stipulated final orders have the force of law when approved and signed by the District Court judge.