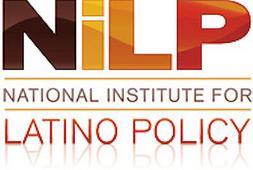 Brennan Center Forum
Latino Leadership in the Age of Trump (Video)
The NiLP Report
To view video, click here
President Trump has incited open racism, xenophobia, and hostility to Latinos and immigrants. From his attacks on Judge Curiel during his campaign to his claims that 3-5 million noncitizens voted to his pardon of Sheriff Joe Arpaio, to his recent vow to end DACA, there has never been any question that this is an era where Latinos face acute threats in many different arenas. The attacks seem to keep coming, and the Trump administration appears undeterred by Latinos' growing percentage of the country's population.
To mark the beginning of the 2017 National Hispanic Heritage Month, the Brennan Center for Justice at the NYU School of Law convened on September 14, 2017 a panel of experts to ask why this administration has been able to make and continue attacks on Latinos, and what, if anything, can be done to push back effectively at this time of struggle.
Our guests leading this urgent discussion to examine and inspire leaders new and old in the Latino community:
Roberto Frugone, Northeast Director for National Association of Latino Elected and appointed Officials (NALEO)
Robert T. Maldonado, immediate past President of the Hispanic National Bar Association, and
Myrna Pérez, Director, Voting Rights and Elections Project for the Brennan Center for Justice at NYU School of Law,
Hon. Antonio Reynoso, Member, New York Cioty Council
Moderator: Angelo Falcón, President, National Institute for Latino Policy (NiLP)
About the
Brennan Center for Justice at NYU School of Law
The Brennan Center for Justice at NYU School of Law is a nonpartisan law and policy institute that seeks to improve our systems of democracy and justice. We work to hold our political institutions and laws accountable to the twin American ideals of democracy and equal justice for all.
Related
"Will Latino Leaders Effectively Address the Trump Challenge?" By Angelo Falcón, The NiLP Report (August 31, 2017)
_______________________________________________________________________________________________________
The NiLP Report on Latino Policy & Politics
is an online information service provided by the National Institute for Latino Policy. For further information, visit www.latinopolicy. org. Send comments to editor@latinopolicy.org.