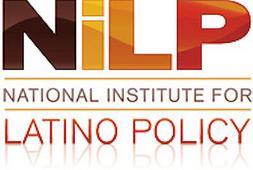 Latino Anti-Black Bias and the Census Categorization of Latinos
By Tanya Katerí Hernández
The NiLP Report
This is the abstract of the chapter, "Race, Ethnicity or Other?" in the forthcoming book, "Anti-Blackness", edited by João Costa Vargas & Moon-Kie Jung (forthcoming June 2018).
"But I'm Puerto Rican," my father said in a low, slow voice, rubbing his bruises. "They don't care what kinda nigger you is, Guhz-man." Because before people called me a spic, they called me a nigger.
---Pablo "Yoruba" Guzman
For the last few years the Census Bureau has been considering a proposal to add "Latino" and "Hispanic" to the list of government-defined races on its decennial population survey questionnaire, amongst other issues. The book chapter argues that this Census proposal has the potential to significantly hinder the demographic count of Latinos of African ancestry and should be rejected because of how it facilitates the anti-black bias within Latino/a public identity.
In the last census Hispanic was part of a separate ethnicity question rather than being listed as an option in the "what race are you" question. Such a two-part formulation in 2010 enabled Latinos to indicate their ethnic origin as "Hispanics" and simultaneously indicate their racial identity as white, black, Asian or Native American. Given the racial diversity of Latinos in the U.S., the pre-existing census form seems quite logical and should be retained.
For instance, with the current questionnaire structure the count of Afro-Latinos is not subsumed and made invisible within a simple count of persons of Hispanic origin. In contrast, the proposed census reform will hinder an ability to collect the statistical data that concretely demonstrates the subordinated status of Afro-Latinos that is distinctive from broader Hispanic ethnic groups.
Because census racial data is principally used to enforce the civil rights mandates against discrimination in employment, in the sale and rental of homes and in the allocation of mortgages, it would be a disservice to this country's pursuit of racial equality to institute a census change that would mask the civil rights harms perpetrated against Latinos with visible African ancestry. More perniciously, the Census proposed reform may become another mechanism for refusing to officially acknowledge indigenous and African ancestry within the Latino community.
Tanya Katerí Hernández is the Archibald R. Murray Professor of Law, Fordham University School of Law. She can be reached at professortkh@gmail.com.
_______________________________________________________________________________________________________
The NiLP Report on Latino Policy & Politics
is an online information service provided by the National Institute for Latino Policy. For further information, visit www.latinopolicy. org. Send comments to editor@latinopolicy.org.