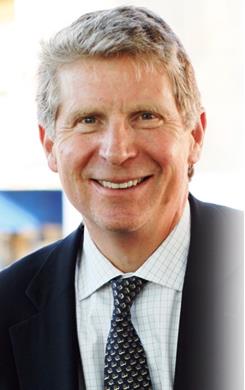 DA VANCE: LATISHA FISHER SENTENCED TO 18 YEARS IN PRISON FOR SMOTHERING HER 20-MONTH-OLD SON IN RESTAURANT BATHROOM
Manhattan District Attorney Cyrus R. Vance, Jr., recently announced the sentencing of LATISHA FISHER, 38, to 18 years in state prison for smothering her 20-month-old son in the bathroom of a Midtown Manhattan restaurant in March 2015. On October 30, 2017, the defendant pleaded guilty in New York County Supreme Court to one count of Manslaughter in the First Degree.
"Gavriel Ortiz-Fisher never reached his second birthday because of his mother's unconscionable act," said District Attorney Vance. "While the fatal suffocation of a child at the hands of his own mother is a tragedy that can never be undone, I hope this lengthy prison sentence gives the victim's grieving family some sense of closure. I urge anyone who believes they know a victim of child abuse to call our Child Abuse Hotline at 212-335-4308, or visit the Manhattan Family Justice Center at 80 Centre Street. Help is available for those in need."
As admitted in the defendant's guilty plea and according to statements made on the record in court, at approximately 2:30 p.m. on March 30, 2015, FISHER was discovered by restaurant staff inside the bathroom of 5 Boro Burger, located at 976 Sixth Avenue, where she was sitting on the toilet and holding her 20-month-old son, Gavriel Ortiz-Fisher. The child was foaming from the nose and his lips were blue. FDNY EMS responded to a 911 call placed by restaurant staff, and transported the victim to Bellevue Hospital, where he was pronounced dead at approximately 3:30 p.m. The New York City Office of Chief Medical Examiner later ruled that the child's death was a homicide as a result of smothering.
Assistant District Attorneys Jessica Troy and Elizabeth Clerkin handled the prosecution of the case under the supervision of Assistant District Attorney Nicole Blumberg, Chief of the Child Abuse Unit; Executive Assistant District Attorney Audrey Moore, Chief of the Special Victims Bureau; and Executive Assistant District Attorney John Irwin, Chief of the Trial Division.
Defendant Information:
LATISHA FISHER, D.O.B. 6/25/1979
New York, NY
Convicted:
Manslaughter in the First Degree, a class B felony, one count
Sentenced:
18 years in state prison
10 years' post-release supervision