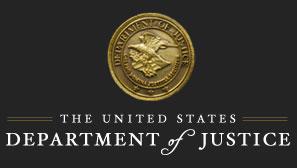 IBERIABANK Agrees to Pay Over $11.6 Million to Resolve Alleged False Claims Act Liability for Submitting False Claims for Loan Guarantees
The Justice Department recently announced that IBERIABANK Corporation, IBERIABANK and IBERIABANK Mortgage Company (collectively, IBERIABANK) have agreed to pay the United States $11,692,149 to resolve allegations that they violated the False Claims Act by falsely certifying they were complying with Federal requirements in order to obtain insurance on mortgage loans from the Federal Housing Administration (FHA), part of the U.S. Department of Housing and Urban Development (HUD). IBERIABANK Corporation is headquartered in Lafayette, Louisiana, with branches across the Southeast, including Arkansas.
"Mortgage lenders must follow FHA program rules designed to avoid putting federal funds at risk and increasing the chances that borrowers may lose their homes," said Principal Deputy Assistant Attorney General Chad A. Readler, head of the Justice Department's Civil Division. "The Department will continue to hold accountable lenders that knowingly violate material program requirements that cause the government to guarantee ineligible loans."
During the time period covered by the settlement, IBERIABANK participated as a direct endorsement (DE) lender in the FHA insurance program. A DE lender has the authority to originate, underwrite and endorse mortgages for FHA insurance. If a DE lender approves a mortgage loan for FHA insurance and the loan later defaults, the holder of the loan may submit an insurance claim to HUD, FHA's parent agency, for the losses resulting from the defaulted loan. Under the DE program, the FHA does not review a loan for compliance with FHA requirements before it is endorsed for FHA insurance. DE lenders are, therefore, required to follow program rules designed to ensure that they are properly underwriting and certifying mortgages for FHA insurance, to maintain a quality control program that can prevent and correct deficiencies in their underwriting practices, and to self-report any deficient loans identified by their quality control program. FHA rules also prohibit the payment of commissions to lender underwriting staff in order to avoid improper incentives. DE lenders such as IBERIABANK certify compliance with material FHA requirements.
As part of the settlement, IBERIABANK admitted to the following facts:
Between Jan. 1, 2005, and Dec. 31, 2014, IBERIABANK certified for FHA insurance mortgage loans that did not meet HUD underwriting and origination requirements and were, therefore, ineligible for FHA mortgage insurance under the DE program. HUD paid FHA insurance claims on certain of these ineligible mortgages, and these included ones where IBERIABANK's loan files contained inadequate documentation of the borrower's income, unresolved appraisal discrepancies concerning declining home values in the relevant neighborhood, and inadequate verification related to the borrower's down payment.
Between 2005 and 2014, IBERIABANK paid incentive payments to underwriters and others who performed underwriting activities. After a HUD review of IBERIABANK in 2010 notified the Bank that it was not in compliance with the underwriter commission prohibition, IBERIABANK advised HUD that it was no longer paying underwriter commissions. However, the Bank did not disclose to HUD that it was paying underwriters incentive payments and that it continued to do so through 2014.
Between 2005 and 2014, IBERIABANK did not timely self-report material violations of HUD requirements. Internal IBERIABANK audits and reviews during this time period found that the Bank's quality reviews were not being performed in a timely manner and did not comply with other HUD requirements.
As a result of IBERIABANK's conduct and omissions, HUD insured loans approved by the Bank that were not eligible for FHA mortgage insurance under the DE Program and that HUD would not otherwise have insured. HUD subsequently incurred losses when it paid insurance claims on those loans.
* * *
"It is troubling when financial institutions, who have fiduciary responsibilities and are expected to conduct themselves as honest brokers, wrongfully exploit federally funded programs," said Jeremy Kirkland, Acting Deputy Inspector General, HUD Office of Inspector General. "This settlement demonstrates HUD OIG's commitment to work with our partners, under the False Claims Act, to combat fraud against the Government. Today's settlement should serve as a cautionary tale that we will continue to aggressively utilize it in pursuit of those that seek to undermine federal housing programs," he concluded.
The allegations resolved by this settlement arose from a whistleblower lawsuit filed under the False Claims Act by former employees of IBERIABANK, Kelley R. Shackleford and Karen Mills, who were employed with IBERIABANK in Little Rock, Arkansas. Under the False Claims Act, private citizens can sue on behalf of the government and share in any recovery. The whistleblowers will receive a 20 percent share of the recovery.
The settlement was the result of a joint investigation conducted by HUD, HUD's Office of Inspector General, the Civil Division and the U.S. Attorney's Office for the Eastern District of Arkansas.
The lawsuit is captioned United States ex rel. Shackleford v. IBERIABANK, 4:15-cv-416 (E.D. Ark.). Other than the facts admitted by IBERIABANK, the claims asserted against IBERIABANK are allegations only, and there has been no determination of liability.