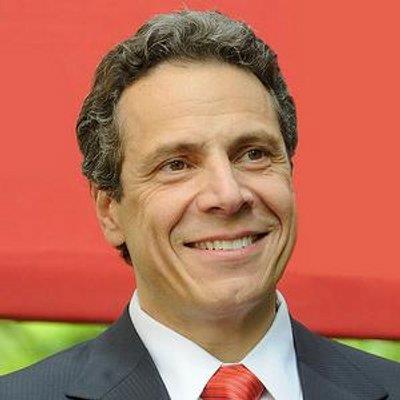 Governor Cuomo Announces Grand Opening of New Recovery Community and Outreach Center in New York City
Center Will Provide Free Services for People in Recovery from Substance Use Disorders
Governor Andrew M. Cuomo recently announced the grand opening of the new $1.75 million Pillars Recovery Center in New York City. The center will increase access to free services for people in recovery from a substance use disorder and provide support to their families. With the opening of this center in Harlem, OASAS now has a recovery center in every borough of New York City.
"As the opioid epidemic continues to devastate communities across the country, New York is taking decisive action to help ensure residents have access to the services they need,"Governor Cuomo said. "By expanding our recovery facilities in every corner of the state, we can help more New Yorkers get on the road to recovery and help end this opioid crisis once and for all."
Located at 289 St. Nicholas Avenue in Harlem, the Pillars Recovery Center will offer a non-clinical, substance free environment for people in recovery from a substance use disorder. People who use the center will be able to participate in education and support groups, as well as 12-step programs. The center will also offer recovery enhancement, skill building, and employment readiness training programs, as well as wellness and recreation activities, including dance and yoga classes.
The center also has several partnerships with other organizations in the community, including programs for individuals that need to access treatment. Pillars will offer referral services to resources offered by those organizations for people in need.
Pillars is supported by $1.75 million grant through the New York State Office of Alcoholism and Substance Abuse Services. The center is open from 8 a.m. - 4 p.m. Monday through Wednesday, 9 a.m. - 8 p.m. Thursday and Friday, and 10 a.m. - 2 p.m. on Saturdays and Sundays.
"Under Governor Cuomo's leadership, New York has taken bold and aggressive action to tackle the substance abuse crisis head on, but we also have to ensure that the necessary supports are available to help people recover from addiction," said Lieutenant Governor Kathy Hochul, co-chair of the Governor's task force to combat heroin and opioid addiction. "This new Recovery and Outreach Center will be an invaluable resource to individuals and families as they start down the road to recovery, helping them connect with the services they need and providing peer support."
"Recovery supports must be in place for people to succeed in their battle against addiction," OASAS Commissioner Arlene González-Sánchez said. "Thanks to Governor Cuomo's efforts, we have been able to open centers like Pillars and expand these supports all around New York State, reaching more people."
Congressman Adriano Espaillat said, "I applaud Governor Cuomo for today's announcement to open the new Pillars Recovery Center to assist and support New Yorkers during their journey through addiction and substance abuse. The road to recovery is a difficult one and studies indicate that many individuals are unable to do this alone. The Pillars facility will offer educational support and assist individuals through their 12-step recovery. Investing in such an effort to effectively combat the crisis of addiction and substance abuse benefits individuals in need of support, their families, and ultimately our community."
Senator George Amedore, Chairman of the Senate Standing Committee on Alcoholism and Substance Abuse, said, "Opioid addiction has affected countless families and individuals across New York State. It is so important that we provide a healthy and supportive recovery environment for individuals looking to receive much needed assistance. There is a huge need for recovery services throughout the State. The Pillar Recovery Center will play a crucial role in providing invaluable services for families and individuals seeking help in the area."
Senator Brian A. Benjamin said, "This center will provide access to free services for people in recovery in my district, as well as vital support for their families. I am glad that OASAS has decided to open the Pillars Recovery Center here in Harlem."
Assemblymember Linda B. Rosenthal, Chair of the Assembly Committee on Alcoholism and Drug Abuse, said, "As our state continues to grapple with the opioid epidemic, it is critical that every New Yorker has access to treatment on demand, where and when they need it. I am thrilled to help mark the opening of the Pillars Recovery Center in Manhattan, which will serve as a fantastic resource for those suffering from substance abuse disorder. It is critical that every single New Yorker have access to care in geographically convenient locations. Centers like The Pillars must be available in every part of our state."
Assemblymember Inez E. Dickens said, "The Village of Harlem has seen its fair share of individuals in their constant daily struggle with substance abuse. We have seen the way drugs and alcohol have ruined families and destroyed communities. Governor Andrew Cuomo is seeking to provide some hope for those seeking to reclaim their lives by opening the Pillars Recovery Center. Through this non-clinical, substance free environment, individuals will have the support necessary to once again believe in themselves and know it is not too late to start again."
Manhattan Borough President Gale A. Brewer said, "Recovery isn't accomplished through criminalization, it's accomplished through the hard work done by facilities like this one and the recovering individuals who seek support here. I thank Gov. Cuomo and OASAS for supporting the Pillars Recovery Center in Manhattan and investing in New Yorkers who deserve our help and a chance at wellness."
New York City Councilmember Bill Perkins said, "We are extremely pleased at the opening of this much needed recovery center for persons struggling with substance use disorders."
New Yorkers struggling with an addiction, or whose loved ones are struggling, can find help and hope by calling the state's toll-free, 24-hour, 7-day-a-week HOPEline at 1-877-8-HOPENY (1-877-846-7369) or by texting HOPENY (Short Code 467369).
Available addiction treatment including crisis/detox, inpatient, community residence, or outpatient care can be found using the NYS OASAS Treatment Availability Dashboard at FindAddictionTreatment.ny.gov or through the NYS OASAS website.
Visit CombatAddiction.ny.gov to learn more about the warning signs of addiction, review information on how to get help, and access resources on how to facilitate conversations with loved ones and communities about addiction. For tools to use in talking to a young person about preventing alcohol or drug use, visit the State's Talk2Prevent website.