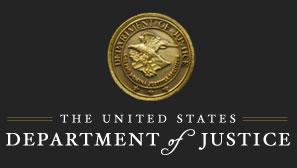 Two Aliens Plead Guilty in Connection with Labor Trafficking Scheme That Targeted Guatemalan National for Forced Labor
Antonia Marcos Diego, 42, of Forks, Washington, pleaded guilty in federal court in Tacoma, Washington, to one count of document servitude in furtherance of forced labor, announced Acting Assistant Attorney General John M. Gore of the Justice Department's Civil Rights Division and U.S. Attorney Annette L. Hayes of the Western District of Washington. Antonio Francisco-Pablo, 60, of Forks, Washington, previously pleaded guilty on December 18, 2017, to one count of forced labor. U.S. District Judge Ronald B. Leighton scheduled sentencing for March 23, 2018.
According to documents filed in court, defendant Antonia Marcos Diego and her husband, Antonio Francisco-Pablo, lured Diego's sister to enter the United States from Guatemala, falsely promising that they would provide her with a home, a job earning a lot of money, and a good life. Contrary to these promises, however, the defendants imposed a significant debt on the victim upon her arrival in the United States, and informed her that she would work off the debt by picking salal, a brush commonly used by florists. The defendants retained all of the victim's earnings and increased her debt by imposing additional charges on her for food, housing, transportation, and utilities. The defendants also kept the victim's identification documents and threatened her with deportation if she ever tried to leave them. According to court documents, the defendants similarly lured another relative to the United States from Guatemala, and also imposed a significant debt upon him after his arrival.
"These two defendants recruited their own family members on false and fraudulent promises, using the American dream of freedom and opportunity to lure their victims," said Acting Attorney General Gore. "The Department of Justice will continue to pursue labor traffickers like these defendants, who erode our ideals of freedom, opportunity, and the rule of law in order to exploit others for their own greed."
"These defendants took advantage of a young non-English speaking relative, who was alone in a foreign country, and exploited her for their own enrichment," said U.S. Attorney Annette L. Hayes. "Their actions were cruel and a clear violation of federal law. We will continue to prioritize protecting such vulnerable victims and prosecuting those who prey on them."
Antonio Francisco-Pablo faces a possible sentence of up to 20 years in prison while Antonia Marcos Diego faces a possible sentence of up to five years in prison. Per the terms of the plea agreements, both defendants have agreed to make restitution to both victims in an amount to be determined at the time of sentencing.
The case is being prosecuted by Assistant United States Attorney Bruce F. Miyake and Trial Attorney Matthew T. Grady of the Civil Rights Division's Human Trafficking Prosecution Unit. The case was investigated by the Department of Homeland Security's Homeland Security Investigations and the Federal Bureau of Investigation, with assistance from the Clallam County Sheriff's Office, Port Angeles Police Department, and Washington State Patrol Crime Laboratory.