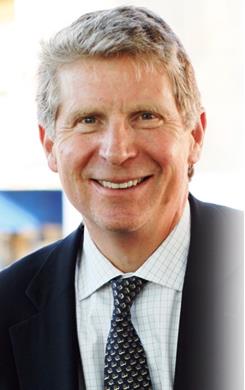 DA VANCE: DRIVER PLEADS GUILTY TO MANSLAUGHTER IN FATAL WILLIAMSBURG BRIDGE CAR CRASH
Manhattan District Attorney Cyrus R. Vance, Jr., recently announced the conviction of STEFAN HOYTE, 26, for crashing a car into a pillar on the Williamsburg Bridge—killing 21-year-old Amanda Miner, one of the car's passengers—while under the influence of alcohol. The defendant pleaded guilty in New York State Supreme Court to the top charge in the indictment against him, Manslaughter in the Second Degree, as well as Vehicular Mansalughter in the Second Degree. He is expected to be sentenced on January 24, 2018.
"This horrific crash in March was one that stood out to many seasoned collision investigators and first-responders as one of the worst they had ever encountered," said District Attorney Vance. "Stefan Hoyte sped across the Williamsburg Bridge at more than three times the legal limit and rammed into a pillar on the side of the road, violently ending the life of his young passenger. Driving while under the influence of alcohol is as inexcusable as it is preventable, and it far too often bears tragic consequences. Now, this defendant will face prison time for his deadly conduct."
As admitted in the defendant's guilty plea, on March 16, 2017, at approximately 3:12 a.m., HOYTE, an off-duty NYPD traffic agent, was driving the victim and her boyfriend home from a Manhattan bar, heading eastbound on the Williamsburg Bridge. The defendant, who was driving a 2013 Infiniti G37 well over the speed limit, lost control of the vehicle and struck a pillar that divided the inner and outer roadway of the bridge. The force of the impact severed the vehicle—and the victim, who was seated in the rear passenger seat—in half. A black box recovered from the vehicle revealed that HOYTE had been driving at a speed of 111 miles per hour in the seconds before the crash.
NYPD officers from the 7th Precinct responded to a 911 call within minutes and arrested the defendant at the scene around 3:40 a.m. At the time of the arrest, the arresting officer observed that HOYTE appeared to be under the influence of alcohol. According to a hospital blood draw taken shortly after his arrest, the defendant had a blood alcohol level of .12.
Assistant District Attorney Thandiwe Gray handled the prosecution of the case under the supervision of Assistant District Attorney Maureen O'Connor, Deputy Chief of the Special Litigation Bureau, and Executive Assistant District Attorney John Irwin, Chief of the Trial Division. Assistant District Attorneys Jill Hoexter, Chief of the Vehicular Crimes Unit, and Christina Ante, Senior Trial Counsel for the Special Litigation Bureau, also assisted with the prosecution of this case.
District Attorney Vance thanked the NYPD for assisting with the investigation, particularly Officers Matthew Mauro and Sean Keene of the 7th Precinct and Detective Michael Sharpe of the Highway District.
Defendant Information:
STEFAN HOYTE, D.O.B. 12/29/1990
Brooklyn, NY
Convicted:
• Manslaughter in the Second Degree, a class C felony, one count
• Vehicular Manslaughter in the Second Degree, a class C felony, one count