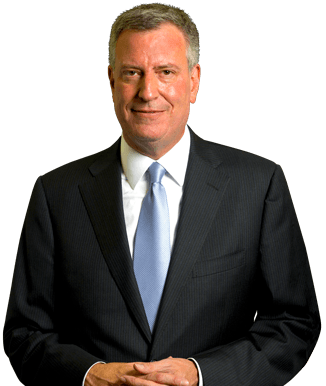 First Lady Chirlane McCray and Cities Thrive Coalition Ask Congress to Increase Funding for Critical Behavioral Health Programs
The Cities Thrive Coalition, led by the First Lady of New York City Chirlane McCray, recently sent a letter signed by nearly 100 bipartisan mayors to congressional leadership outlining priorities for the Fiscal Year 2018 government funding package.
"Dedicated leaders across the country are coming together to secure the critical funding necessary to support behavioral health services. All of the leaders in the Cities Thrive Coalition are on the front lines of this national crisis and we will be relentless in our advocacy until our President and congressional leaders listen to us and respond appropriately," said First Lady Chirlane McCray.
The Coalition calls on Congress to increase funding to combat the nation's mental health and opioid crises, including $1.86 billion for the Substance Abuse Prevention and Treatment Block Grant, $562 million for the Community Mental Health Services Block Grant and the remaining $500 million in emergency opioid funding Congress authorized in the 21st Century Cures Act.
Further, the Coalition advocates that Congress attach a five year funding reauthorization for the Children's Health Insurance Program (CHIP) and Community Health Centers, a two year delay of cuts to Medicaid Disproportionate Share Hospital payments, and the passage of two Affordable Care Act stabilization bills the Bipartisan Stabilization Act of 2017 commonly referred to as Alexander-Murray and Lower Premiums Through Reinsurance Act of 2017 commonly referred to as Collins-Nelson.
The Cities Thrive Coalition, the first national coalition of cities to advocate for mental health reform, is made up of close to 200 mayors representing all 50 states, Washington, D.C and Puerto Rico advocating for a stronger, better funded, and more integrated behavioral health system for all Americans.
Download the Cities Thrive Coalition FY2018 Appropriations Priorities Letter