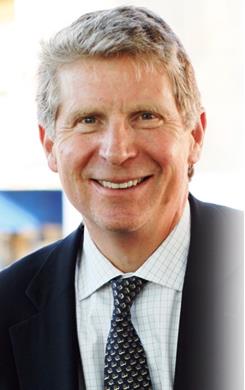 DA VANCE: BABYSITTER CONVICTED AT TRIAL FOR SEXUALLY ASSAULTING TWO CHILDREN
Milton Narvaez Convicted of 98 Counts Related to Child Sexual Abuse
Manhattan District Attorney Cyrus R. Vance, Jr., announced the trial conviction of MILTON NARVAEZ, a/k/a "Milton Gomez," 35, for repeatedly raping two children and recording many of those sexual assaults, in some cases creating montages of videos and photographs which he set to music. NARVAEZ was convicted by a New York State Supreme Court jury of all the charges he faced, including Predatory Sexual Assault Against a Child, Sexual Abuse, and dozens of charges of both Promoting and Possessing a Sexual Performance by a Child.
"There are few acts more horrific than the long-term sexual abuse of a child," said District Attorney Vance. "As a babysitter and custodian with access to children, Milton Narvaez abused his position to rape two children, before further exploiting them by recording video of the acts. A jury of his peers convicted this predator of all the counts he faced in one hour. The children of this City will be safer with Milton Narvaez out of our homes and churches."
As proven at trial, NARVAEZ was employed as a babysitter and also worked on the custodial staff at the Eastern Diocese of the Armenian Church located in Midtown Manhattan. Beginning in February 2008, NARVAEZ repeatedly sexually abused a child whom he was paid to babysit for more than six years, from the time the victim was six years old to approximately 12 years old. Additionally, on October 15, 2011, NARVAEZ sexually abused another child in a storage room of the Armenian Church. However, that child was never identified.
The sexual assaults were discovered during the course of a routine investigation by the Manhattan District Attorney's Office's Cybercrime and Identity Theft Bureau into the sharing and possession of images of child sexual assault through peer-to-peer technology, akin to that used to swap online music and audio files. In addition to the videos of NARVAEZ sexually assaulting children, he shared and possessed dozens of known images of child pornography.
Assistant District Attorney Heather Buchanan handled the prosecution of this case under the supervision of Assistant District Attorney Nicole Blumberg, Chief of the Child Abuse Unit, as well as Executive Assistant District Attorneys Audrey Moore, Chief of the Special Victims Bureau; and John Irwin, Chief of the Trial Division. Investigative Analyst Holly Burns-LaRiche and Paralegal Jeffrey Meehan assisted with the prosecution of the case.
Former Assistant District Attorney Sophi Jacobs assisted with the investigation under the supervision of former Assistant District Attorney Tracy Conn, Deputy Chief of the Cybercrime and Identity Theft Bureau, Assistant District Attorney Brenda Fischer, Chief of the Cybercrime and Identity Theft Bureau, and Executive District Attorney Michael Sachs, Chief of the Investigation Division.
Supervising Rackets Investigator Elena Lui, Supervising Investigator Thomas Lombardo, Senior Rackets Investigators Diana Keam, Steven Lane, and Alan Sandomir, former Senior Rackets Investigator Lauren Liebhauser, and Rackets Investigator Thomas Piazza also assisted with the investigation under the supervision of Michael Wigdor, Assistant Chief Rackets Investigator and Walter Alexander, Chief Investigator. Senior Computer Forensic Analyst Douglas Daus also assisted with the investigation, under the supervision of Steven Moran, Director of the High Technology Analysis Unit.
Defendant Information:
MILTON NARVAEZ, a/k/a "Milton Gomez," D.O.B. 12/29/1981
New York, NY
Convicted:
• Predatory Sexual Assault Against a Child Under the Age of 13, a class A felony, 13 counts
• Sexual Abuse in the First Degree, a class D felony, 2 counts
• Aggravated Sexual Abuse in the Third Degree, a class D felony, 1 count
• Promoting a Sexual Performance By a Child, a class D felony, 14 counts
• Promoting a Sexual Performance By a Child as a Sexually Motivated Felony, a class D felony, 7 counts
• Possessing a Sexual Performance By a Child Under the Age of 16, a class E felony, 61 counts