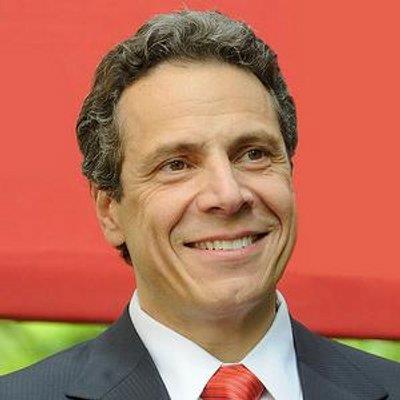 Governor Cuomo Announces Completion of $14 Million Route 104 Rehabilitation in Oswego County
Improves and Widens Four Miles of Major Route for Tourism and Commerce along Lake Ontario
Project Announced During "Capital for a Day" in 2015
Investment Complements "Central New York Rising" - The Region's Comprehensive Strategy to Revitalize Communities and Grow the Economy
Governor Andrew M. Cuomo recently announced the completion of a $14 million project that rehabilitated nearly four miles of Route 104 in western Oswego County. The project was first announced during the Central New York "Capital for a Day" event in September 2015 as part of a 47-point plan to advance the region through investments in infrastructure, housing and higher education. Route 104 in Oswego County is a National Scenic Byway and part of the New York State Seaway Trail.
"Route 104 is a vital corridor for Oswego County and the Niagara Frontier, supporting commerce, tourism and recreational opportunities for the entire region's economy," Governor Cuomo said. "This project modernizes and upgrades the highway while improving safety for all of the motorists, bicyclists and pedestrians who depend upon this critical roadway."
Route 104 bisects the SUNY Oswego campus and serves many student pedestrians who cross between the main campus on the north side of the road and the athletic facilities on the south side. It is also a vital link in the region's transportation network, connecting communities along the southern shore of Lake Ontario with the interstate and serving as primary access to the railroad and port facilities in the city of Oswego.
The construction project reconstructed and rehabilitated 3.7 miles of Route 104 between Route 104A and the Oswego western city line. Top course paving on Route 104 and guide rail, traffic signal, sidewalk and driveway installations were recently completed. Minor drainage work will finish in the next few weeks and final landscaping and minor paving will be completed in the spring.
The new road consists of eleven-foot travel lanes and eight-foot shoulders. The intersections of Route 104 with County Route 20, Crestwood Drive and Cemetery Road were reconstructed to improve sight distance. Many rehabilitated sections of the roadway now feature concrete gutters and closed drainage in place of roadside ditches. The project also replaced culverts and installed new curbing and sidewalks, including near the SUNY Oswego campus to accommodate an increasing number of pedestrians.
New York State Department of Transportation Acting Commissioner Paul A. Karas said, "Governor Cuomo is making smart investments in transportation to improve safety, support local economies and ensure mobility now and for the future. This project has made Route 104 safer for everyone who travels it, including students, tourists and commercial vehicles."
Senator Patricia Ritchie said, "Route 104 is one of the most traveled roadways in Oswego County. With the completion of this project, travel will be easier -- and safer -- for not only drivers, but also for bicyclists, pedestrians, businesses and our farmers. It also creates a much safer travel environment for the students, staff and visitors at SUNY Oswego. I have been proud to support efforts to upgrade Route 104 and I want to thank Governor Cuomo for understanding just how important this project was to the residents of Oswego County, SUNY Oswego and those visiting the area."
Assemblyman Bob Oaks said, "The completion of this project is great news for the residents of the Town of Oswego and for those who drive Route 104 in the area of the SUNY Oswego campus. The much-needed improvements to make this heavily-traveled road safer and easier to navigate have been well-worth the past two seasons of construction. It is good to know the work will be finished before the snow starts to fly this winter and is a well-earned reward for motorists who have had to adjust to the past two seasons of construction."
Assemblyman Will Barclay said, "As a supporter of this project from the beginning, I am happy to see its completion. These improvements will address long-time safety concerns and improve pedestrian and bicycle access along the highway. This investment will promote economic development and improve residents' quality of life. I'd like to thank the State Department of Transportation and all others involved for their efforts on this project."
Oswego County Legislature Chairman Kevin Gardner said, "I thank Governor Cuomo for his unparalleled commitment to investing in infrastructure to support economic growth and success for our communities. This project will make a world of difference to the many motorists who rely on Route 104 and will support tourism and commerce opportunities in Oswego County."
Accelerating Central New York Rising
Today's announcement complements "Central New York Rising," the region's comprehensive blueprint to generate robust economic growth and community development. The State has already invested more than $4.7 billion in the region since 2012 to lay the groundwork for the plan - capitalizing on global market opportunities, strengthening entrepreneurship and creating an inclusive economy. Today, unemployment is down to the lowest levels since before the Great Recession; personal and corporate income taxes are down; and businesses are choosing places like Syracuse, Oswego and Auburn as a destination to grow and invest in.
Now, the region is accelerating Central NY Rising with a $500 million State investment through the Upstate Revitalization Initiative, announced by Governor Cuomo in December 2015. The State's $500 million investment will incentivize private business to invest well over $2.5 billion - and the region's plan, as submitted, projects up to 5,900 new jobs. More information is available here.