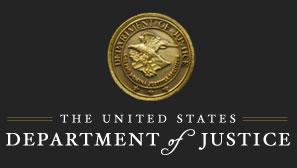 Former Employee of U.S. Government Contractor in Afghanistan Sentenced to Prison for Accepting $250,000 in Kickbacks from Subcontractor
A former employee of a U.S. government contractor in Afghanistan was recently sentenced to 21 months in prison for accepting over $250,000 in illegal kickbacks from an Afghan subcontractor in return for his assistance in obtaining subcontracts on U.S. government contracts.
Acting Assistant Attorney General John P. Cronan of the Justice Department's Criminal Division, U.S. Attorney Byung J. "BJay" Pak of the Northern District of Georgia, Special Agent in Charge John Khin of the Defense Criminal Investigative Service's (DCIS) Southeast Field Office- Atlanta Resident Agency, Special Inspector General for Afghanistan Reconstruction (SIGAR) John F. Sopko and Director Frank Robey of the U.S. Army Criminal Investigation Command's (CID) Major Procurement Fraud Unit (MPFU) made the announcement.
Nebraska McAlpine, 57, of Smyrna, Georgia, was sentenced in Atlanta by U.S. District Judge Mark H. Cohen of the Northern District of Georgia. McAlpine previously pleaded guilty to a one-count Information charging him with one count of accepting illegal kickbacks. The defendant's prison sentence will be followed by three years of supervised release and 100 hours of community service.
As part of his guilty plea, McAlpine admitted that while he was employed as a project manager for an American defense contractor (the Prime Contractor) in Kabul, Afghanistan, he and an Afghan executive agreed that in exchange for illicit kickbacks, McAlpine would ensure that the Prime Contractor awarded lucrative subcontracts to the executive's companies. McAlpine admitted that he repeatedly told his supervisors that these companies should be awarded "sole source" subcontracts, which allowed them to supply services to the Prime Contractor without having to competitively bid on them. As a result of the kickback scheme, the Prime Contractor paid over $1.6 million to the subcontractor to assist with maintaining the Afghanistan Ministry of the Interior Ultra-High Frequency radio communications system in Kabul, McAlpine admitted.
McAlpine further admitted that the executive agreed to pay kickbacks to McAlpine totaling approximately 15 percent of the value of the subcontracts, and that in 2015 and 2016, he accepted over $250,000 in kickbacks from the executive. McAlpine also admitted that he hid the kickbacks from his employer by storing the cash payments in his personal effects and by physically transporting the cash to the United States. McAlpine then deposited the majority of these funds into his bank accounts at bank branches in the Atlanta metropolitan area, he admitted.
DCIS, SIGAR and Army CID-MPFU investigated the case. Trial Attorney Daniel Butler of the Criminal Division's Fraud Section and Assistant U.S. Attorney Thomas J. Krepp of the Northern District of Georgia prosecuted the case.