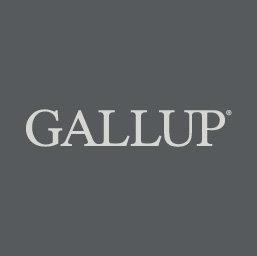 How Do Parents Handle Their Children's Boredom?
Story Highlights
More parents would intervene than step back when a child is bored
One in five strongly agree occasional boredom is good for a child
Few prefer indoor, independent, child-led play as top activity for child
WASHINGTON, D.C. -- Many U.S. parents feel compelled to step in and help when a child is bored, although in doing so, they may be preventing children from developing the ability to solve their own problems. This is one of the many insights found in Time to Play, a report released Tuesday by Gallup and global toy company Melissa & Doug.
Parents' First Approach to Dealing With a Bored Child
When your child is bored, which of the following are you most likely to do first, which are you most likely to do second and which are you most likely to do third?
First mention
%
Let them try to figure it out on their own
33
Talk to them about different activities they might want to do
27
Stop what you are doing and interact with them
11
Allow them to watch media or use an electronic device
4
Set them up with something else to keep them busy (toy, game or activity)
4
Unsure
21
Melissa & Doug/Gallup
These results come from a nationwide survey that Gallup conducted on behalf of Melissa & Doug among parents of children aged 10 and younger. One question on the poll asks parents to say which of five actions they are most likely to take when their child is bored.
A third of parents -- including roughly equal percentages of parents of younger and older children -- say they would first try to let the child figure it out on their own. By contrast, a combined 46% would follow one of the other approaches, all entailing parental involvement in coming up with a solution. These include talking to the child about different options for activities they might do (27%), stopping what they are doing and interacting with the child (11%), or setting the child up with a screen-based (4%) or other activity (4%).
In the survey, parents were asked to list their first, second and third approaches to the boredom problem. Even when factoring in parents' second and third answers, barely half of all parents (53%) said that leaving it up to the child to solve their own boredom would be one of their top three strategies.
Are Parents Convinced That Boredom Can Be Good?
Child psychologist Lyn Fry has said, "I think children need to learn how to be bored in order to motivate themselves to get things done. Being bored is a way to make children self-reliant."
Yet, in terms of parents' understanding that boredom can be a useful catalyst to stimulate a child to take action on their own behalf, the poll found 21% strongly agreeing with the statement, "It is good to let children be bored now and then."
Although another 57% somewhat agree with this sentiment, the percentage who strongly agree is significantly less than the percentage strongly agreeing with two other statements tested: that exercise and play are just as important for children as academic skills (68%), and that early childhood experiences will be critical to their child's academic and future success (39%).
Parents Don't Prioritize Indoor, Independent, Child-Led Play
Relatedly, the Melissa & Doug/Gallup survey explores parents' attitudes about the value of unstructured, child-led play.
As reported in Time to Play, parents' runaway top choice for how their child would ideally spend their free time is playing outside -- often a natural boredom buster. A number of other activities are mentioned by significantly fewer parents and roughly tie for second place. These include spending time with a parent, playing organized sports, participating in structured activities and playing inside with siblings or other children.
On the other hand, another important type of child-led play -- playing indoors independently -- is well down the list, mentioned by 18% of parents.
Parents' Preferences for How Child Would Occupy Free Time
In a perfect world, how would you like this child to occupy most of their time? (For children in preschool/pre-K or higher school, please answer about their time outside of school.)
Top three mentions
%
Outside play (unstructured)
62
Do something with a parent or other adult (screen-free)
37
Organized sports (competitive or team sports)
36
Structured activities (play groups, classes, scouting, etc.)
35
Indoor play/Activities with siblings or other children (screen-free)
34
Academic/Educational activities (including on electronic devices)
22
Indoor play/Activities on their own (screen-free)
18
Watching media (TV, videos, streaming, etc.)
6
Electronic devices (computers, tablets, videogames, smartphones)
6
Adds up to more than 100% due to multiple mentions
Melissa & Doug/Gallup
Childhood play expert Peter Gray, Ph.D., a research professor of psychology at Boston College, maintains that today's children have little time to play on their own without adult oversight or input and that this deprives them of opportunities to learn how to take control of their lives.
"We may think we are protecting them," Gray has said, "but in fact we are diminishing their joy, diminishing their sense of self-control, preventing them from discovering and exploring the endeavors they would most love, and increasing the odds that they will suffer from anxiety, depression, and other disorders."
Bottom Line
It has been said that the cure for boredom is curiosity -- but for children, that's true only if someone doesn't rush in with a smartphone or even helpful hints for what to do.
With only a third of parents initially saying they let a bored child figure it out on their own, and even fewer strongly agreeing that occasional boredom can be good for a child, it appears many parents aren't using boredom as constructively as they could.
These findings suggest there is important work to be done in helping more parents understand how boredom, as well as unstructured, child-led play, can teach kids important life skills.