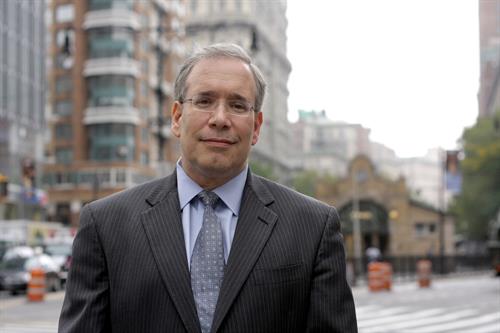 Statement From Comptroller Stringer on Reports that Wells Fargo Chairman Stephen Sanger will Step Down
Comptroller Scott M. Stringer released the following statement after reports that Wells Fargo board Chairman Stephen Sanger will be stepping down. Comptroller Stringer recently called for the Chairman's resignation.
"Wells Fargo needs to find its moral compass – and the conditions are hopefully now ripe for that to occur. It's the only way the bank will truly thrive and create sustainable value for shareowners. Today's news is a direct outgrowth of investor advocacy aimed at holding Wells Fargo accountable. Last week, we called for Chairman Sanger to step down — and we've long called for this board to be led by an independent chair. For this company to be successful in the long-term, it needs to change now. This is welcome news.
"Wells Fargo defrauded Americans for a decade — and only recently disclosed a new auto-insurance scandal. Working families feel like the deck is stacked, and the actions of this bank encapsulate why. That's why we're going to keep holding the company's feet to the fire, and keep demanding transparency and accountability.
"There's no doubt that today's news is positive, both for long-term shareholders and for everyday Americans. The board must be refreshed, trust must be restored, and action must happen quickly. We should consider this the beginning — not the end — of a thoughtful transformation of the company's culture."