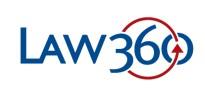 Leaky Water-Resistant Watches Suit Can Proceed
By Carolina Bolado
Law360, Miami (August 4, 2017, 8:01 PM EDT) -- A Florida federal judge on Friday declined to toss a putative class action against watchmaker Invicta alleging its Pro Diver series timepieces allow water to leak in, ruling that the plaintiff had alleged enough facts to continue the suit.

U.S. District Judge Robin L. Rosenberg denied Invicta's motion to dismiss the suit, after finding that the plaintiff had provided enough facts to support his claims, which include allegations that the watchmaker violated Florida's Deceptive and Unfair Trade Practices Act and breached an express warranty.

"The court finds plaintiff has alleged a plausible theory of damages, in that he alleged that he purchased two Pro Diver watches with the intention to use them for water-based activity and that the latent defects rendered the watches unsuitable for this purpose," the judge said. "At this stage in the litigation, the Federal Rules of Civil Procedure require plaintiff only to state a claim that is plausible on its face, and this he has done."

Lead plaintiff Jon Felice launched the suit in November on behalf of all current or past owners of the company's Pro Diver series watches who he claims were duped into believing their timepieces were water-resistant, in some cases up to nearly 1,000 feet under water, when in reality, the devices are prone to leakage at any depth and in nonmarine situations as well, including swimming in a pool or having wet hands.

He says he bought Invicta's Pro Diver gold-plated and stainless steel two-tone automatic watch from Amazon.com in July 2015 for around $80, believing the numerous representations Invicta made in advertisements, and even on the watches themselves, that the devices were water resistant up to a certain depth and "suitable for professional marine activity and serious surface water sports."

However, Felice claims he exposed the watch to water for the first time while swimming in a pool, only to discover later that condensation had formed underneath the watch's glass casing. The timepiece eventually dried out, but the same thing happened just a few weeks later, again when Felice went swimming, he said — only this time the second hand of the watch stopped working.

Eventually, rust began to form on the inside of the watch due to its exposure to water, and the device became useless, Felice said.

And he is far from alone in his experience, the consumer contended. Indeed, numerous others have left comments and poor reviews on shopping sites like Amazon, complaining about water penetration into their watches at shallow depths, according to the complaint.

Felice is represented by Christopher S. Polaszek of The Polaszek Law Firm PLLC and Jeffrey M. Norton and Roger A. Sachar Jr. of Newman Ferrara LLP.

Invicta is represented by Michael A. Sayre and Glen H. Waldman of Heller Waldman PL.

The case is Felice v. Invicta Watch Co. of America Inc., case number 0:16-cv-62772, in the U.S. District Court for the Southern District of Florida.

--Additional reporting by Steven Trader. Editing by Alyssa Miller.