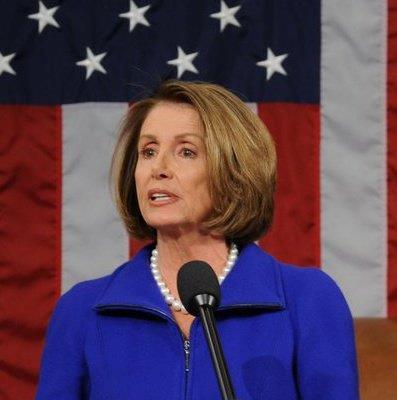 Lucas,
As someone who has spent 22 years of my life living 4 blocks away from the U.S.-Mexico border, I can say this with absolute certainty: Trump's border wall is a sham.
It won't make our communities safer. It won't help local law enforcement. It won't improve border security. Instead, it will be a multi-billion dollar waste of your taxpayer money.
I'm a taxpaying American. I don't want a border wall. Nancy doesn't want it, either. If you're with us, add your name to the petition >>
If Trump actually spent the time to talk with people along the border, he would realize that a wall will not be effective. The U.S.-Mexico border includes winding waterways, mountain tops, and vast stretches of arid desert. Building a wall there would be, at best, futile -- and at worst, disastrous for border communities.
Trump's border wall is nothing but an excuse to vilify our neighbors to the south. And as we've known all along, it's another broken promise: if this wall gets built, Mexico isn't paying -- the American taxpayer is.
Join me and sign Nancy's petition opposing Trump's border wall.
Thanks,
Jorge
Executive Director
Nancy Pelosi for Congress