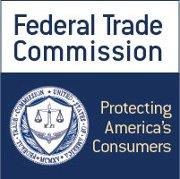 FTC Approves Final Order Preserving Competition in Worldwide Market for Fibre Channel Switches
Following a public comment period, the Federal Trade Commission has approved a final order designed to remedy the anticompetitive effects resulting from Broadcom Limited's acquisition of Brocade Communications Systems, Inc. Under the consent order, Broadcom is required to implement firewalls preventing the flow of Cisco's confidential business information outside of a group of relevant Broadcom employees.

As announced in July 2017, the complaint alleges that Broadcom's acquisition of Brocade could harm worldwide competition in the fibre channel switch market because, as Cisco's supplier, Broadcom has extensive access to Cisco's competitively sensitive confidential information. Brocade and Cisco are the only two competitors in the worldwide market for fibre channel switches, and Broadcom supplies both companies with application specific integrated circuits, or ASICs, to make these switches. As the new owner of Brocade, Broadcom could potentially use that information to unilaterally exercise market power or to coordinate action among Brocade and Cisco, increasing the likelihood that customers would pay higher prices for fibre channel switches, or that innovation would be lessened, according to the complaint. Implementing the firewall effectively addresses the potential for competitive harm.

The consent order requires Broadcom's business group responsible for developing, producing, selling and marketing fibre channel ASICs for Cisco to have separate facilities and a separate information technology system with security protocols that allow access only to authorized individuals, and provides for other information firewall protections. The Commission will appoint a monitor to assure compliance.

The Commission vote approving the final order was 2-0. (FTC File No. 171 0027; the staff contact is Stephen Antonio, Bureau of Competition, 202-326-2536.)

The Federal Trade Commission works to promote competition, and protect and educate consumers. You can learn more about how competition benefits consumers or file an antitrust complaint.