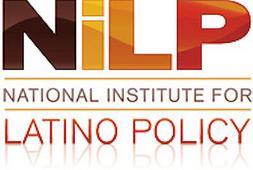 California Hispanic Chamber Calls on Palomarez to Leave Trump Diversity Council
The NiLP Report
| | |
| --- | --- |
| | |
| | Palomarez Under Increasing Pressure to Break with Trump |
A few months ago, the California Hispanic Chambers of Commerce (CHCC) withdrew its membership with the United States Hispanic Chamber of Commerce (USHCC) in disagreement with its leadership political ambition over the prosperity and sanctity of its members and the Hispanic-owned business community it claims to represent.
This is part of a statement just released by California Hispanic Chambers of Commerce President & CEO Julian Canete and CHCC Board Chairman Frank Montes reacting to USHCC President &CEO Javier Palomarez' MSNBC Interview and continued membership on the President's National Diversity Council:
They reported that the CHCC had hoped that USHCC President & CEO Javier Palomarez would show courage and serve the interest of the Hispanic business community, and step-down from the President's National Diversity Council. He stated that he would not step-down from the council.
"CEOs of major corporations in the United States have shown their courage by taking the moral high ground and showing their commitment to diversity and oppose bigotry and hate in America, by resigning from the President's Manufacturing Council. Mr. Palomarez has decided to continue to align himself with the President," stated Frank Montes, Chairman of the California Hispanic Chambers of Commerce.
The CHCC hopes, they continued in their statement, that the current membership and leaders, who Mr. Palomorez said have elected him to his position demand the resignation from the President's Diversity Council. If the President does not make business prosperity a top priority to advance our economy, every Hispanic chamber, big or small, must lead by example.
They cincude that It is not about political gain, camera time, or money - our chambers are beyond that. The CHCC will continue to be a true small business organization, and we hope other Hispanic chambers will stand with us.
Further Information
Julian Canete
President and CEO
California Hispanic Chambers of Commerce
1510 J Street, Suite 110
Sacramento, Ca 95814
P: (916) 444-2221 | F: (916) 669-2870