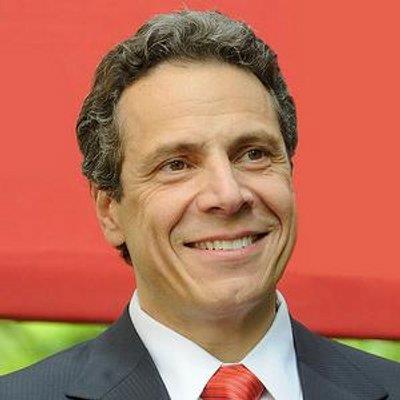 Governor Cuomo Announces $7.6 Million Community Restoration Fund Program to Help Prevent Foreclosure and Strengthen Communities
State Purchases Mortgage Notes for 398 Homes in High Foreclosure Communities; Offers One-On-One Counselling for Owners and Direct Intervention with Lenders
CRF Program Modifies Loans to Avoid Foreclosure; Prevents Zombie Properties
Governor Andrew M. Cuomo recently announced that the state's new $7.6 million Community Restoration Fund has purchased the mortgages for 398 homes in a strategic effort to bring owners in targeted communities out of foreclosure and keep the homes from abandonment through renovation and resale where necessary. This approach is part of the Governor's overall strategy to support homeowners, stabilize neighborhoods and prevent Zombie properties across New York State.
"Every New Yorker deserves a safe place to call home," Governor Cuomo said. "This program gives New Yorkers at risk of losing the American Dream the opportunity to get back on track and to make necessary repairs - helping to preserve their homes and their neighborhoods."
The CRF, which was announced in the Governor's 2017 State of the State address, is the State's first foray into targeted mortgage note purchases to address foreclosure. Run by NYS Homes and Community Renewal's State of New York Mortgage Agency subsidiary, CRF offers a second chance to homeowners with non-performing mortgages whom private servicers have been unable to assist.
The wide-ranging legislation signed by Governor Cuomo in June 2016 to combat vacant and abandoned buildings included the creation of the Community Restoration Fund and the Neighborhood Revitalization Program launched by New York State Homes and Community Renewal in 2016. These anti-foreclosure efforts, including NRP and CRF, are focused primarily on hard-hit areas north of New York City.
RuthAnne Visnauskas, Commissioner, New York State Homes and Community Renewal, said, "Some of these families are still struggling to pay down mortgages that were made at the height of the financial crisis, and now that the State of New York has stepped in we can offer them relief and the ability to stay in their homes for the long term. In other cases, we will work with our community-based partners to get vacant or distressed properties renovated and put back into productive use."
The 398 homes in the CRF program are in 33 of the State's 62 counties and in nine of the 10 Economic Development Regions:
Capital District 40 homes
Central New York 11 homes
Finger Lakes 13 homes
Long Island 203 homes
Mid-Hudson 78 homes
Mohawk Valley 6 homes
North Country 3 homes
Southern Tier 7 homes
Western New York 37 homes
SONYMA, working with in partnership with New Jersey Community Capital, a nonprofit community development financial institution, and a private equity partner, completed the purchase of the 398 delinquent, non-performing mortgage notes in communities that have high rates of foreclosure. Funding for the initiative came from settlement funds paid to New York State by Morgan Stanley for their role in the national mortgage crisis.
To keep the original owners affordably in their homes, the CRF program works in ways that public and private servicers cannot, including engaging a network of locally based nonprofit housing counselling organizations that provide one-on-one counselling with the owner and direct outreach to the lender to modify the loan, and making possible necessary repairs and addressing deferred maintenance.
In cases where a mortgage modification is not possible and the homeowner cannot financially support a reduced mortgage or no longer wants to own a home, HCR and its nonprofit partners can offer resources and support to help the owner get a fresh start, while ensuring that the property is not abandoned, and is quickly repaired and resold as affordable housing to a qualified buyer.
Wayne T. Meyer, President of NJCC said, "We are thrilled to be working with the team at CRF and the many nonprofit partners to bring our expertise and platform to New York to help homeowners stay in their homes and help communities stave off abandonment. By reinvesting in both the families living in these homes and the communities formed by these homes, this CRF program will help the Governor combat the on-going foreclosure crisis. We are grateful to all of our program partners for this opportunity to be invited into the State of New York to help homeowners remain in the houses and places they call home."
Senator Betty Little said, "Working with Governor Cuomo and my Senate and Assembly colleagues, we've put together a comprehensive and forward-looking blueprint to prevent foreclosures and keep houses in good repair. That's important for people and communities all across New York State when the American dream of home ownership is threatened."
Chairman of the Assembly Housing Committee, Steven Cymbrowitz, said, "People and communities are weakened when families lose their homes or vacant and distressed properties sap the life from neighborhoods. Governor Cuomo's innovative and compassionate initiative provides a far better alternative – continued home occupancy and the tools to build a brighter future."
Since NJCC was founded in 1987, it has supported the creation and preservation of 9,700 housing units in New Jersey. Now known as a national expert in remediating non-performing loans, NJCC launched the ReStart home preservation program, on which New York's CRF is modeled. In addition to New Jersey, ReStart has worked to stave off foreclosures in Florida.
Local nonprofit partners working on the CRF portfolio are:
CRF Program Non-Profit Partners
AHP
ACRHA
Belmont
Better Neighborhoods
CDCLI
HAPEC
Home Headquarters
Hudson River Housing
Keuka
LIHP -- Long Island
Metro Interfaith
Orange County Rural Development Advisory Corporation (RDAC)
Pathstone
Putnam County Housing Corp
RHAC Homes
RUPCO
TRIP
UNHS
Westchester Residential Opportunities