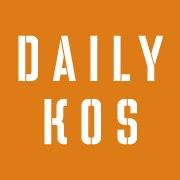 Lucas, More than 65 million.

That staggering figure is how many fellow human beings have been forced from their homes by war or persecution. It's the highest number of displaced people ever recorded. More than half are children.

While the news cycle reports on crisis flashpoints, most refugees suffer out of the spotlight. But the mission of UNHCR — the UN Refugee Agency — is to protect them all — and to ensure that they have not been forgotten.

Sign the petition from USA for UNHCR to emphatically say you support refugees who've been displaced by war, and you want them to be safe.


When a crisis erupts, UNHCR is often the first on the scene within 72 hours and stays with refugees along each step of their journey to a more peaceful future.

USA for UNHCR supporters help the UN Refugee Agency reach those in desperate need — from Syria to Ukraine, Central America to South Sudan or wherever vulnerable families are forced to flee. We must help refugees live in safety and give them the protection and support they need to rebuild their lives.

Your signature is your voice — your opportunity, as a global citizen, to make sure that those who have been forced to flee their homes are never forgotten.

Sign our petition affirming your support of USA for UNHCR and help refugees today.


Sincerely,
Anne-Marie Grey
Executive Director and CEO
USA for UNHCR