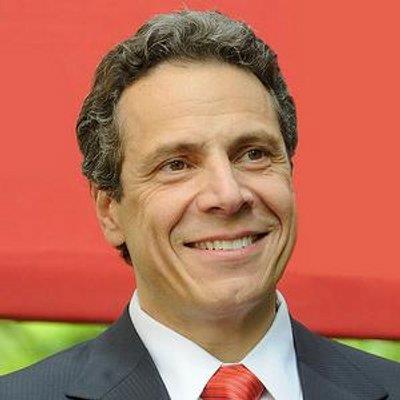 Governor Cuomo Announces Completion of Two-Year, $17.7 Million Pavement Restoration Project Between Albany and Schenectady
Project Included Safety Upgrades to Corridor That Serves More Than 77,000 Motorists a Day; Work Completed on Time and on Budget
Governor Andrew M. Cuomo recently announced that the $17.7 million pavement restoration project on the New York State Thruway (I-90) between Albany and Schenectady is now complete. The project was completed on-time and on budget, and included various roadway improvements and safety upgrades between exit 24 (Albany, I-87 & I-90) and exit 25 (Schenectady, I-890).
"Investing in New York's transportation infrastructure today is vital to ensuring its viability well into the future," Governor Cuomo said. "The completion of this critical pavement restoration project will offer motorists traveling between Albany and Schenectady a smoother commute while ensuring the safety and reliability of this important artery for years to come."
The two-phase project included safety upgrades including new guiderails, signage, and improved drainage to more than 6 miles of the Thruway eastbound and westbound. Significant roadway improvements included removal of the existing asphalt pavement, full depth repairs to the underlying concrete and asphalt, and placement of approximately 120,000 tons of new asphalt pavement providing a significant improvement in ride quality to over 36 lane miles of pavement. .
Thruway Authority Acting Executive Director Bill Finch said, "This project is a strategic investment of our motorist's toll dollars, which will continue to provide them with a safe, reliable highway long into the future."
The two-year project was completed in accordance with the requirements of Governor Cuomo's Drivers First Initiative, which prioritizes the convenience of motorists and ensures that disruptions are kept at a minimum for drivers at highway and bridge projects across the state. The majority of the work done by Rifenburg Construction from Troy, New York was completed during nighttime hours to limit disruptions during peak travel times.
Senator George A. Amedore, Jr. said, "I'm glad to see these infrastructure improvements completed on-time and on-budget. This is a heavily travelled section of road and these enhancements will create safer and more efficient travel conditions for commuters and visitors to the Capital Region."
Senator Neil D. Breslin said, "It is critically important to have a safe and reliable infrastructure. This pavement restoration project on the New York State Thruway that connects Albany and Schenectady will ensure that our roads are in a good state of repair for the many thousands of motorists that utilize this section of the highway every day. I applaud Governor Cuomo and Acting Executive Director Finch for their ongoing commitment to modernizing the Capital Region's roads and bridges."
Assemblymember Patricia A. Fahy said, "Making sure that New York's roadways are reliable and safe is paramount to spurring tourism and economic activity and protecting our motorists. I thank Governor Cuomo for his dedication to investing in the Capital Region's transportation network and ensuring its safety for future generations of New Yorkers."
Albany City Mayor Kathy M. Sheehan said, "The safety-based improvements to I-90 completed by the New York State Thruway Authority have enhanced the gateways into and out of the City of Albany. Thank you to Governor Cuomo and Acting Executive Director Bill Finch for their dedication to investing in the Capital City and the Capital Region."
Albany County Executive Daniel P. McCoy said, "I commend the Thruway Authority for completing this vital infrastructure project to enhance safety in the region. This will enable travelers to get where they are going safely and more smoothly."
Town of Guilderland Supervisor Peter G. Barber said, "On behalf of the Guilderland residents, and all other local motorists who travel this stretch, I appreciate the professionalism exhibited by the Thruway Authority and its contractors in completing this vital infrastructure improvement."