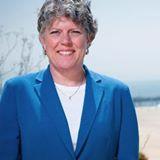 Lucas,
I wanted to take a moment to send you a quick thank you note.
With your help, we were able to hit (and exceed!) our fundraising goal for the month of July.
National Republicans are plotting against me, but I can't tell you how good it feels heading into August knowing that I have the support of this grassroots community.
My work to expand economic opportunity for Ventura County families, protect women's rights, and make sure that our veterans have the care they need -- none of it would be possible with your continuous support, Lucas.
From me and the entire team, thank you!
- Julia

P.S. If you missed last month's deadline -- no worries. Chip in here to get the ball rolling for August.