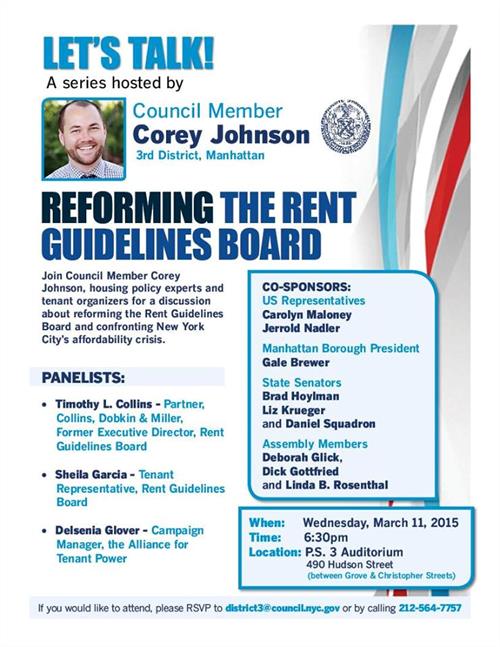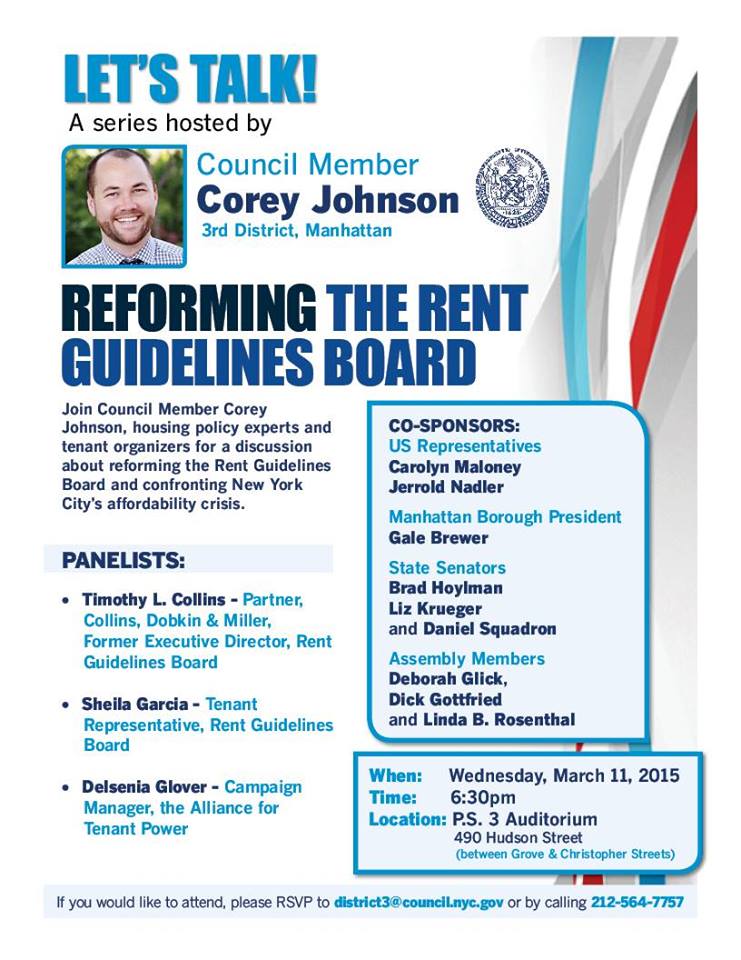 Dear Friends,

Summer brings warm weather, sunny days and some much needed leisure time. Unfortunately, the summer season also brings a significant increase in rodent sightings.

Please join me and the New York City Department of Health and Mental Hygiene on Thursday, August 10 for a free training on safe and effective methods for rat prevention in your building and neighborhood. Free rodent-resistance trash cans will be raffled off to attendees.

Here are the details:

Rat Academy
Date: Thursday, August 10
Time: 6:30 to 8:00 pm
Location: Associated Musicians of Greater New York, Local 802
322 West 48th Street (between 8th & 9th Avenues)

Kindly RSVP by clicking here.

Please feel free to share this invitation with your neighbors, block associations, building superintendents and others.

In service,


Corey Johnson
Council Member, District 3
THURSDAY, AUGUST 10, 2017
6:30 P.M. – 8:00 P.M.
Local 802
322 West 48th Street
(between 8th and 9th Avenues)
C or E Trains to 50th Street
Our mailing address is:
Council Member Corey Johnson
224 West 30th Street, Suite 1206
New York, NY 10001