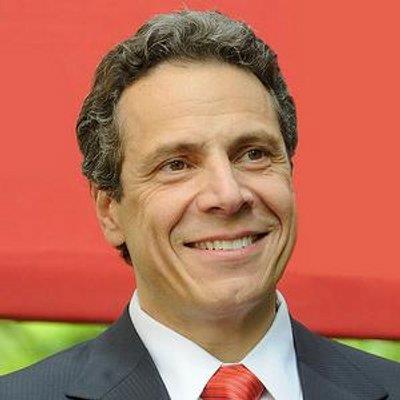 Governor Cuomo Announces 22 New Jobs at Potsdam Specialty Paper in St. Lawrence County
Low-Cost Hydropower Enables PSPI to Expand in the North Country

Governor Andrew M. Cuomo recently announced that Potsdam Specialty Paper, a specialized paper manufacturer in the North Country, has completed an expansion project that will create 22 new jobs at the facility. The expansion in St. Lawrence County is supported by a 400-kilowatt allocation of low-cost hydropower from the New York Power Authority's St. Lawrence-Franklin D. Roosevelt Power Project.

"Businesses across New York continue to expand and create jobs as we leverage regional assets to support the growth of our economy,"Governor Cuomo said. "This latest hydropower allocation ensures that Potsdam Specialty Paper stays and thrives in St. Lawrence County, providing new, quality jobs for men and women throughout the community, and I look forward to the company's success for years to come."

Potsdam Specialty Paper has invested more than $2 million in this expansion project, which allowed the company to add a new paper and film coating production line that will lead to production efficiencies, increased capacity, and the ability to manufacture new products.

PSPI is a producer of specialized latex saturation-base papers used in several different products found in the automotive, building and construction, home décor and medical industries. The original paper mill was constructed in 1892 by the Racquette River Paper Company and was purchased by PSPI in 2008 from MeadWestvaco. The firm is now a leader in creping for tape base and medical paper applications and is considered a global leader in latex saturated specialty papers with a diverse global customer base.

NYPA Vice Chairman Eugene L. Nicandri and local elected officials toured the PSPI facility today to congratulate the company on its expansion.

"NYPA's St. Lawrence-FDR hydroelectric facility is the cornerstone of NYPA's economic development efforts in the North Country, providing a tremendous advantage to local businesses," said Judge Eugene L. Nicandri, NYPA vice chairman and resident of Massena. "PSPI is clearly committed to growing its businesses in St. Lawrence Country and has big plans for its future."

NYPA's hydropower allocations from the St. Lawrence-FDR power plant are provided to manufacturers under seven-year contracts and are reserved for businesses in Franklin, Jefferson and St. Lawrence counties.

In addition to the hydropower allocation, PSPI also receives 2.1 megawatts from the Governor's ReCharge NY program for the retention of 67 employees and $14 million in capital investment commitments. ReCharge NY is a statewide power program designed to spur economic development throughout the state by providing low-cost power to businesses and other entities that agree to create or retain jobs.

"This expansion project is a big win for the North Country," said Gil C. Quiniones, NYPA president and CEO. "NYPA's low-cost hydropower provides businesses a great security blanket, granting them the confidence to plant their roots in Northern New York and look to keep growing."

"This is a very exciting time for Potsdam Specialty Paper and a critical step towards securing our competitive advantage in the markets that we currently serve," said Doug Drumm, PSPI Operations Manager. "With the reduced energy costs that we're expecting, we'll be able to reinvest dollars into our business and solidify PSPI as a premier employer in the North Country for many years to come. I want to extend my thanks to Governor Cuomo and the Power Authority for providing us with significant support to our daily operation costs."

Senator Joseph Griffo, Chairman of the Senate Committee on Energy & Telecommunications said, "When we have a company like Potsdam Specialty Paper that is willing to invest in a community, we should take advantage of any opportunities we have like low-cost hydropower to help those businesses expand. We are fortunate in St. Lawrence County to have an exceptional source of affordable power to offer local businesses the competitive edge they need to create jobs, and we are grateful for PSPI's commitment to invest and expand in the North Country."

Senator Patty Ritchie said, "This new expansion at Potsdam Specialty Papers, Inc. is a perfect example of how NYPA's hydropower programs can help local businesses within our region grow. I would like to thank NYPA and Potsdam Specialty Papers for making this investment, which has created 22 new jobs and puts enhanced value on the products being made at the facility. This commitment will put Potsdam Specialty Papers in a position to thrive for years to come and help strengthen the area economy."

Assemblywoman Addie Jenne said, "We know the low-cost hydropower generated at the New York Power Authority's St. Lawrence-FDR Project is a critical component of our economic development efforts in the North Country. Potsdam Specialty Paper, a major private sector employer in the Potsdam area, is showing that lowering energy costs for businesses in the region can translate into new employment opportunities. The addition of 22 more jobs at the paper plant is a significant investment by Potsdam Specialty Paper and provides new employment opportunities for nearly two dozen local residents. That's great news and an effective use of state resources."

St. Lawrence County Board of Legislators Chairman Kevin Acres said, "This is an exciting time for St. Lawrence County as we look forward to the creation of good-paying jobs for the hard working men and women of this region. I look forward to the company's continued growth for years to come."

Town of Potsdam Supervisor Rollin Beattie said, "I'm proud to celebrate Potsdam Specialty Paper's expansion and welcome the creation of new jobs for our residents. This is exactly the kind of support and investment Potsdam needs to continue to thrive and I'd like to thank Governor Cuomo for recognizing our community's growth potential."

Learn more about low-cost power allocations and other business growth opportunities on NYPA's Economic Development web page.

NYPA is the largest state public power organization in the nation, operating 16 generating facilities and more than 1,400 circuit-miles of transmission lines. More than 70 percent of the electricity NYPA produces is clean renewable hydropower. NYPA uses no tax money or state credit. It finances its operations through the sale of bonds and revenues earned in large part through sales of electricity.