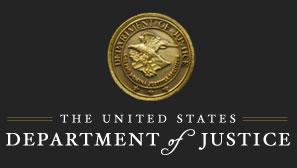 Two Men Convicted of Sex Trafficking 15-Year Old Girl
Two men from Triangle, Virginia, have been convicted of multiple sex trafficking and child exploitation offenses.
Acting Assistant Attorney General Kenneth A. Blanco of the Justice Department's Criminal Division, U.S. Attorney Dana J. Boente of the Eastern District of Virginia and Assistant Director in Charge Andrew W. Vale of the FBI's Washington Field Office made the announcement.
Christian Don'Tae Hood, 25, was convicted by a federal jury before the Honorable Anthony J. Trenga following a three-day trial. Co-defendant Abdul Bangura, 20, pleaded guilty.
According to the evidence presented at trial and other court documents, Hood and Bangura met the minor victim while she was living with her aunt at the Econolodge in Dumfries, Virginia. The defendants, working together, recruited the minor into their prostitution scheme and began to advertise her on Backpage.com. The minor victim was transported to multiple motels throughout Northern Virginia, Washington, D.C. and Maryland for commercial sex acts. After customers paid money to sexually exploit the minor victim, the defendants collected a portion of the money. Defendant Bangura also produced a video of child pornography involving the minor victim.
The FBI, Prince William County Police and Washington D.C. Metropolitan Police investigated this case. Assistant U.S. Attorney Maureen Cain of the Eastern District of Virginia and Trial Attorney Kyle Reynolds of the Child Exploitation and Obscenity Section of the Justice Department's Criminal Division are prosecuting the case.