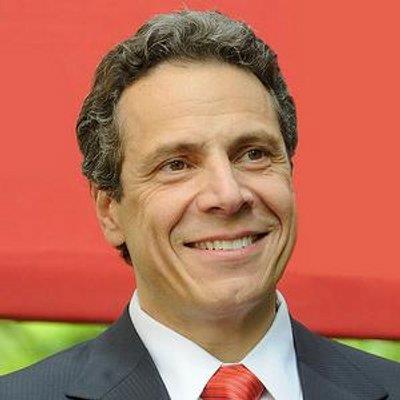 Video, Audio & Rush Transcript: Governor Cuomo Announces New Paychex Campus in Monroe County to Support HR Services and Technology Growth
$58.4 Million Project Will Create More Than 620 New Jobs
Investment Complements "Finger Lakes Forward" - the Region's Comprehensive Strategy to Revitalize Communities and Grow the Economy
Governor Andrew M. Cuomo recently announced that Paychex, Inc., a payroll and human resource services company, will move its operations from leased facilities throughout Monroe County to one centralized location in a new multi-building campus in the town of Henrietta. As part of the $58.4 million project, the company will acquire five parcels of property and renovate more than 300,000 square-feet of existing space at the site. Paychex will also retain locations it currently owns in the towns of Brighton, Henrietta, Webster, Penfield, and its company headquarters located in Rochester. The project, which is currently underway, is expected to be completed in July of 2018 and will create 625 new full-time jobs over the next five years.
VIDEO of the event is available on YouTube here and in TV quality (h264 format) here.
AUDIO of the event is available here.
PHOTOS of the event will be available on the Governor's Flickr page.
A rush transcript of the Governor's remarks is available below.
Thank you very much. Thank you very, very much. It's my pleasure to be back in Rochester and not on the shoreline of Lake Ontario, which is where I have been the past few times. But it's a pleasure to be here and this really is a great, great day. Congratulations to Paychex, Mr. Mucci, congratulations to you. This is just more growth, more economic opportunity for more people, so once again let's give the Paychex employees a round of applause because you made it happen. My colleague from Albany is here Senator Joe Robach—it is a pleasure to be with Senator Joe—give him a round of applause. Howard Zemsky, the economic development guru for the State of New York—he's doing a great job, let's give him a round of applause. And Bob Duffy who you know as the former mayor of Rochester—I know as my friend and great Lieutenant Governor in my first administration Bob Duffy, let's give him a round of applause.
A few years ago, this story with Paychex very well may have turned out differently. Company in Upstate New York has an opportunity to go anywhere because states are pitching our businesses all day long. They can move, they have locations all over the place, and a few years ago, the story would usually end with the company leaving and the company taking jobs. That was the story of Upstate New York for the past forty years. Bob Duffy was Mayor of Rochester. I was Attorney General, and we used to sit and commiserate when he was Mayor. And he would say you know there's nothing I can do. It's nothing I can do as Mayor of Rochester to make a difference. State taxes are too high, state is anti-business, and the state doesn't give a darn about Upstate New York. Mayor Duffy would say I go to Albany, I walk up and down the hall, I knock on the doors, most of them couldn't find Rochester on the map. And then he has to hear the complaints about high taxes etcetera. I win as, go to run as Governor, and I came to Bob Duffy and I said I'd love you to run with me as Lieutenant Governor. He said why would I ever do that? The last place I want to go is Albany. I said yeah but you have been telling me for the past four years that you can't solve Rochester's problems from Rochester because they're state created. So the only way you can help Rochester is by going to Albany. And he thought about it for a while and he said I'll do it as long as we're committed to what we said, which is the administration that does more for Upstate New York than any administration in history. I said that is exactly what we are going to do. And that is exactly what we've done. First problem was state taxes. You keep raising taxes, Mr. Mucci is smart, Tom Golisano is smart, they'll find a place that has lower taxes.
You're deaf to business, you don't hear their concerns, you overregulate them. They can pick up and they can go. It's not like the old days where you had factories, where you had them by the foundation - literally, they couldn't pick up the factory. Mr. Mucci, you can all pick up your laptops and move to the Carolinas. So, the State had to understand that. The State also had to understand the plight of Upstate New York. You know, the State Legislature basically runs the state government, right? What the Governor, et cetera. The State Legislature is predominantly from New York City. So their interests, their knowledge is all downstate. And you had decades of Upstate New York hemorrhaging, and Bob Duffy was right: most of them couldn't find Rochester on a map because they were all from downstate. That, we turned 180 degrees.
We reduced state spending to the lowest increases in the country. Our budget year-to-year only went up two percent. That has never happened before in the history of the State of New York, Democratic Governor, Republican Governor, short governor, tall governor, I don't care. Nobody had lower spending increases than we did. When you bring down spending, you can bring down taxes. We cut the corporate tax rate to the lowest rate since 1968; middle class tax rate to the lowest rate since 1947 - up to $300,000. And we capped property taxes, which are the real killer. So, when you cut taxes, then you actually have the resources to now start to attract businesses and reach out to them, and we've done that very aggressively. We have invested in Upstate New York $25 billion - more money than ever invested in Upstate New York before - which is exactly the promise I made to Bob Duffy when we started.
And the way we did it was also different. We didn't sit there in Albany and say, 'I'll tell you what you should do, Rochester.' We said to Rochester, 'We have no idea what you should do. Put the businessmen together with the academic leaders and the politicians, and figure out a business plan for Rochester, and then we will fund that plan.' And that's the Finger Lakes Forward plan. And if you have a business that's interested in growing, let us know right away. If you have a business that you think might be a little unhappy and is looking somewhere else, let us know right away.
And that brings us back to today, which is Paychex - which could have gone anywhere in this country, anywhere on the globe, but decided to stay right here in Rochester. Number one, I believe, because the irreplaceable commodity is the workforce, and no other state can offer you, and that's why they stayed. And we have the best workforce, the most talent in the United States of America, right here in Upstate New York. And number two, because we reached out and we said, 'You know what? We want to be your partner. You want to grow? Grow right here in New York. We'll work with you, we'll invest with you. Almost a $60 million project, we'll invest nearly $14 million through the Excelsior program, because we want to partner with business in a way we never have before.'
Jobs are coming back to Upstate New York. The arrows are pointed in the right direction. This state today has more private sector jobs than ever before in the history of the State of New York. Unemployment is down all across the state, unemployment is down in Upstate New York. When Bob Duffy first went to Albany, unemployment was about eight percent in the Finger Lakes. Today, unemployment is about four perfect and change. So, we're making progress, but today is a great, great step forward and, in many ways, epitomizes everything we've been working towards: a strong private sector that continues to grow, that grows in New York, in partnership with New York State. Congratulations to all of you. Well done, Mr. Mucci. My regards to Tom Golisano, and God bless you. Congratulations to the people of Paychex.