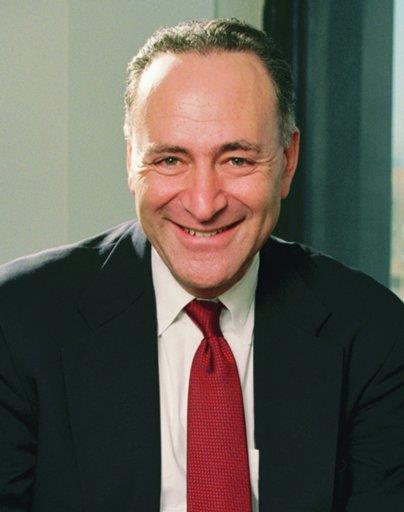 SCHUMER, GILLIBRAND ANNOUNCE MORE THAN $1,600,000 IN FEDERAL FUNDS FOR ACTION FOR A BETTER COMMUNITY IN ROCHESTER
U.S. Senate Minority Leader Charles E. Schumer and U.S. Senator Kirsten Gillibrand recently announced $1,641,349 for Action for a Better Community in Rochester, NY. The federal funding was provided by the U.S. Department of Health and Human Services (HHS) Health Professional Opportunity Grant Project (HPOG) and will be used to provide education and training for good-paying jobs in the health care field and make a pathway for New Yorkers to fill labor shortages with in high-demand occupations.
"This vital federal investment will enable Action for a Better Community to build on their successful educational and job training programs," said Senator Schumer. "This is a sound investment in providing Rochester residents in need with the tools and skills essential to secure good-paying jobs, support their families and boost the regional economy. I am proud to support this essential funding and I will continue to fight to see that programs that expand the middle class remain a priority."
"These federal funds will allow Action for a Better Community to continue its vital education and training for New Yorkers in need," said Senator Gillibrand. "Investing in training helps New Yorkers learn the skills they need to prepare for employment opportunities and be successful in the workforce. I will continue to advocate for programs like this that help make our communities better places to live."
James Norman, CEO of ABC, said, "we are gratified to receive this third funding increment of the five-year HPOG program, so that the local HPOG partnership can continue to assist low and moderate individuals obtain training and jobs, or career advancement, in the growing field of health care."
This $1,641,349 is the third such grant that is part of a 5-year commitment by HHS. ABC's first grant was awarded September 29th, 2015. The grant announced today is for the annual period beginning September 29th, 2017. ABC shares the grant with 10 other organizations, including training institutions that together with ABC, collectively constitute the ROC-HPOG funded network. Through this program ABC has already placed 54 participants who have completed a certified health care training into employment. In addition there are currently 203 individuals in training, and ABC expects to enroll over 100 additional individuals for training by the end of this September.