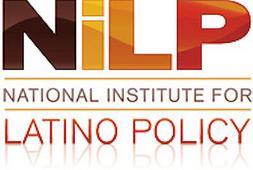 NiLP Commentary
Latinos and the New York City's Mayoral, Council Primaries
By Angelo Falcón
The NiLP Report (Updated)
With this year's New York City Mayoral party primaries around the corner on September 12th, we thought it would be useful to review how they can impact on Latino representation and related issues. At the outset, a conceptual problem in addressing this anlaysis is the difficulty of using a citywide lense of Latino political empowerment as a whole, while the usual analysis of this community's politics has been from a more fragmented and indiviualistic perspective. The focus is more on individual contests and the strategies of individual politicans. At one time on the 1960s and'70s, Latino politics was discussed from a broader citywide and even national frame. As what follows will indicate, Latino politics today is treated in a fragmented and largely superficial manner. Despite this, an attempt will be made to address these broader themes and implications.
Before going into the specific races, it is important to try to address at the outset the illegal 2015 voter purges in Brooklyn discovered by WNYC radio reporter Bridgit Bergin that disproportionaely disenfranchised Latino voters. Although in 2016 Congresswoman Nydia Velazquez called on the US Department of Justice assign federal monitors to oversee her reelection in light of what she characterized as massive voter suppression, there hasn't been any serious follow-up on this problem. The NYC Board of Elections chalked it up to being a mistake and dismissed some employees, but there was never any subtabtive redress by the city. Because this serious problem was essentially left up in the air, it highlights how Latinos can be so marginalized the political system without any real conserquences.
Now on to the races. While it appears that New York Mayor Bill de Blasio will be easily reelected, what has been interesting from a Latino perspective was the appearance of some Latino candidates on the Republican side. The presumptive Republican candidate is part Cuban, and there were others (such as Mexican-American Roque de La Fuente and a Puerto Rican who dropped out early and whose name I can't remember) who didn't make the cut. On the Democratic side there was the short-lived campaign of Dominican NYPD officer Joel Rodriguez, but the question this raises, nonetheless, is why there were more Latinos feeling they had opportunities to run for citywide office on the Republican Party line but not on the Democratic? Isn't the Democratic Party the one that Latinos vote for overwhelmingly?
This pattern repeats itself in the race for Public Advocate. The incumbent, Leticia James, like the Mayor, is expected to be easily returned to office, but as with the Mayoral race, Latino candidates have popped up in unusual places. Her Republican opponent is Dominican JC Polanco, and her libertarian opponent is the part Guatemalan, part Puerto Rican Alex Merced. These conservative parties are the least representative of mainstream Latino politics and yet field Latino candidates. On the other hand, the other so-called progressive party that could potentially appeal to Latino voters, like the Democrats, did not have a Latino candidate in this race.
At the borough level, the only Puerto Rican/Latino Borough President, Ruben Diaz, Jr. is expected to return to head the Bronx. In Brooklyn, Acting District Attorney Eric Gonzalez, who took over for the late Ken Thompson, has some opponents but is also expected to be elected as the first Puerto Rican/Latino District Attorney in New York City.
Regarding the City Council, because 48 of the 51 Councilmembers are Democrats, the September 18th primaries will determine the results in November. Seven of these seats are term-limited, plus three open seats that include District 21 in Queens, as a result of Julissa Ferreras-Copeland unexpectedly dropping out almost at the last minute.
There are currently 11 Latinos on the City Council, making up 21.6 percent of total members. Of the Latinos, 5 are Puerto Rican (45.5 percent of the Latinos), 4 are Dominican (36.4 percent), 1 is Mexican-American (9.1 percent) and 1 is mixed Puerto Rican/Dominican (9.1 percent). Of the 11 Latinos, 4 are women (3 are Puerto Rican and 1 is Dominican). The geographic distribution of the Latino Councilmembers is: 4 representing The Bronx, 3 Brooklyn, 2 Manhattan, 1 Queens, and 1 Manhattan/Bronx.
Here are my takes on some of the more competitive Council races in the Latino community. There are Latinos running in other races, but these are the ones I found to be the most interesting and competitive.
District 2
This "Lower East Side District," covering the East Village, Alphabet City, Murray Hill, Kip's Bay, Rose Hill, Gramercy Park, and the Lower East Side has been represented in the City Council for three terms by Democrat Rosie Mendez. In this crowed Democratic race, Mendez's candidate, Carlina Rivera, who served as her legislative director, is joined by Mary Silver, Jasmin Sanchez, Ronnie Cho, Erin Hussein, and Jorge Vasquez. On the Republican side, Jimmy McMillan is running as party leader of the Rent is a Too Damn High party. Yes, he's still around.
This district has been represented by Puerto Rican Council members for quite some time and has long been considered a Latino and gay seat. These have included the late Antonio Pagan, Margarita Lopez, and Mendez. Pagan made news by being the first openly gay to be elected to the Council. Continuing this tradition, Mendez currently serves as Chair of the New York City Council's LGBT Caucus. It will be interesting to see if this remains a Latino and/or gay seat, and while Rivera is a strong candidate, the diverse ethnic make-up of the contenders as ell as her running against other Latino candidates, including the Political Ghost of the disgraced Assemblyman Sheldon Silver, make this race hard to call. This may be the one district in the city in most danger of losing a Latino representative. We also heard that Luis Miranda's MirRam political consulting firm is working for the Asian candidate.
District 8
With City Council Speaker Melissa Mark-Viverito term-limited, this East Harlem Council seat, which includes East Harlem and parts of the Bronx, including Mott Haven, Highbridge, Concourse, Longwood and Port Morris, is open. Mark-Viverito's candidate to replace her is Diana Ayala, her former Deputy Chief of Staff. She is being opposed by State Assemblymember Robert Rodriguez and Tamika Mapp, the owner of East Harlem Tax Service.
This race will be interesting in measuring Mark-Viverito's influence, given the powerful post that she occupies as Council Speaker, and as a lame-duck Council member. Although her candidate, Ayala, has the support of Bronx Borough President Ruben Diaz, Jr., her opponent Rodriguez has the endorsement of the Bronx Democratic Machine. Mark-Viverito's high profile as Speaker doesn't seem to have resulted in much support from the East Harlem-Bronx political establishment, which is not helpful to Ayala. It is important to remember that Mark-Viverito was reelected to the Council in 2013 with only 35 percent of the Democratic Party Vote.
Will Ayala's criticisms of Rodriguez of his high absentee record in the Assembly and his Wall Street ties make a difference in the race? As a sitting Assemblymember, Rodriguez has name recognition in the district that Ayala may lack since never has held elected office. Will her links to Mark-Viverito be a plus or minus for her?
District 13
With James Vacca being term-limited, one of the more spirited races in the Bronx is the one to replace him as Councilmember of District 13, which covers Morris Park, Throggs Neck, and City Island. Although State Assemblymember Mark Gjonaj, whose brother owns El Coqui on the Water restaurant in City Island, is viewed as the frontrunner, his strongest opponent is considered to be Marjorie Velazquez, who is Puerto Rican, She is a district leader and has endorsements of current Councilmember Vacca and and the Working Families Party. Another Latino, Alex Gomez, a Colombian working as a social worker, is also running. Early in the race he got into a dustup with Bronx Democratic Party head Assemblyman Marcos Crespo for not supporting a Latino in the race and endorsing Gjonaj, tweeting that he considered Crespo to be an "oreo" (Latino on the outside, White on the inside). Gjonaj, it will be recalled, defeated three-term Assemblywoman Naomi Rivera, the daughter of current Assembyman José Rivera, in 2012.
District 14
Fernandez Cabrera, a Dominican/Puerto Rican, who was elected in 2010, represents District 14 district that covers Morris Heights, University Heights, Fordham, Kingsbridge, and West Bronx. Cabrera is a socially conservative Democrat who opposes marriage equality and has previously made controversial homophobic comments. He is the senior pastor of New Life Outreach International in the Kingsbridge area of the Bronx, and is closely associated with the controversial Rev, Ruben Diaz, Jr. who currently serves in the NYS Senate and is currently running for City Council. The reelection of Cabrera and the election of Diaz, Sr. would result in the growth of conservative elements in an otherwise very progressive City Council.
Cabrera has three opponents in the Democratic Primary --- Randy Abreu, Justin Sanchez and Felix Perdomo. Abreu is a lawyer who worked in President Barack Obama's Energy Department;; and Perdomo is a school teacher. Justin Sanchez, who decided not to run in the Democratic Primary, has worked as Recruitment Director and political operative for the Working Families Party, and has reportedly decided to run on the third party line. Cabrera, who challenged State Senator Gustavo Rivera last year lost big in that race and is currently having Rivera activiely campaigning against him in this Council race.
District 18
District 18, currently represented by term-limited Council Member Annabel Palma, covers Castle Hill, Clason Point, Hunts Point, Parkchester, Soundview, West Farms and Westchester Square. This Democratic Primary will test the electoral strength of State Senator and Reverend Ruben Diaz, Sr. as he runs against a crowded field that includes Amanda Farias, openly gay Elvin Garcia, Michael Beltzer, John Perez, and William Moore.
Diaz, Sr. is considered the favorite in the race for this open seat, having represented this Council District in 2001-3, and whose current Senate District covers this same area. This is the case despite his controversial social conservatism and his tolerance of President Trump. Despite efforts in the past to challenge him on his controversial homophobic statements and his flirtations with the Republican Party, support of conservative evangelicals and even his disagreements with this Bronx Borough President son, his has consistenly won elections and reelections due to the loyal, largely religious base he has cultivated over the years.
District 21
This Queens seat, Diistrict 21, the only one represented by a Latino in the borough, was unexpectedly vacated by Julissa Ferraris-Copeland, the current Democratic City Council member, and the Council's finance committee chair. The district covers East Elmhurst, Elmhurst, Jackson Heights, and Corona in Queens, including Flushing Meadows Corona Park, Lefrak City, and LaGuardia Airport. A much-discussed frontrunner for Council Speaker, while she explained that her reasons were personal that included her plans to relocate to another state, there was some speculation that her decision may have had something to do with potential issues arising from her involvement in former State Senator Herman Monserrate's legal problems.
Competing in the Democratic Primary for this seat are the very same Hiram Monserrate, State Assemblymember Francisco Moya, Cristina Furlong, Yonel Letellier Sosa, and Erycka Montoya. Monserrate, who is Puerto Rican, was a state senator but was removed from his position in 2010 after being convicted of misdemeanor assault against his girlfriend and for fraud, spending time in federal prison.
Francisco Moya is a State Assemblymember who is identified as a leader in promoting the DREAM Act in the State Legislature. He has the backing of the Queens Democratic Party and is considered the front-runner. However, no one is counting Monserrate out given his vigorous campaanging, his name recognition, and having been the first Latino elected to major public office in Queens. Can a convicted felon get reelected to public office? This is one question this Queens race can answer.
District 38
The first Mexican-American elected to major public office in New York City, Carlos Menchaca reelection bid as a Democrat is getting some serious challenges. His District 28, which covers Red Hook, Sunset Park, and Windsor Terrace has become increasingly racially and ethnically diverse, with an equally diverse number of challenges for the seat.
These include: the former holder of this seat, Sara Gonzalez, who is Puerto Rican and who Menchaca defeated in the 2013 primary; State Assemblymember Felix Ortiz, who is Puerto Rican; Chris Miao, who is Chinese; and Delvis Valdes, who is Cuban. While Menchaca, as the incumbent, is expected to be reelected given his support by Congresswoman Nydia Velazquez and strong labor union support, Ortiz is seen as his strongest opponent, despite his personal unpopularity wth many of his colleagues. Ortiz was elected to the Assembly in 1994, after defeating the first Puerto Rican/Latino to hold this seat, Javier Nieves. Nieves started to campaign for this current seat but dropped his bid early on.
There is a tension in this race around the question of whether a Puerto Rican can recover this seat. However, with three Latino challengers and the backing of the Puerto Rican Congresswoman, Menchaca has the edge as the incumbent.
Discussion
Overall, this year's elections may result in Latinos losing one seat on the Council from the Lower East Side, but maybe not. It is clear that Latino representation on the Council will not be increasing.
On the Mayoral race, Bill de Blasio can expect to get strong Latino voter support (although not as strong as in 2013), despite the problems he has had with the Latino community regarding appointments. His expected Republican opponent in November, Assemblywoman Nicole Malliatakis, is part Cuban but her largely anti-immigrant positions, including trivial ones like her opposition to the destruction of NYCID cards, and her "not ready for prime time" campaign will not get much traction among Latino voters. Even a recent appearance on Spanish-language TV was squandered politically when she conducted the interview entirely in English despite her stating that her Spanish was adequate. The possibility of Bronx Borough President Ruben Diaz, Jr. as a Mayoral candidate was also dangled publicly for a while, but never materialized.
This year's elections will also be of interest in gauging the political influence of Luis Miranda and Robert Ramirez' sometime influential political consulting firm, the MirRam Group. Although they are working for Mayor de Blasio and are connected to him through their close ally in Lorraine Cortes-Vazquez, the Mayor's top Hispanic advisor, the loss of their connection to the Council Speaker can be a setback for them and their nonprofit agent, the Hispanic Federation. It will be interesting to see what their track record will be this year in the Council races they are working.
In other citywide races, the Comptroller and Public Advocate will remain in place, neither post of which is held by a Latino. There is the extremely Rightwing Republican candidacy of the verbose JC Polanco, who is Dominican, for Public Advocate, but it doesn't appear to be a serious challenge. At the Borough President level, all, including the one Latino in the Bronx, are expected to be easily reelected.
The one boroughwide race where a Latino is running as a first is that of Eric Gonzalez's bid to become the first Latino District Attorney in the city. Here you have strong Black-Puerto Rican competition for the position that until recently was won by an African-American for the first time. Gonzalez, however, seems to have the incumbency, finances and political support that should get him elected to the job. If this is te case, this would be the only addition to the number of Latinos in elected public office in the city this year.
Where once the majority of Latino Council members were women, one concern about this election cycle is that the number of Latina women on the Council will almost vanish. One of the most vocal proponents for greater female representation on the Council was Speaker Mark-VIverito, but some wonder why she hadn't done more to recruit female candidates this year.
With the possible reelection of the Reverand Fernando Cabrera and election of the Reverend Ruben Diaz, Sr. to the Council, will they be joining with the three Republicans on that now largely progressive body to form a Conservative Caucus? Maybe a city version of the IDC? If he wins the primary, read Diaz Sr's "What You Need to Know" blog after November to find out. If both are elected they will constitute the two only practicing clergy in the Council (current Councilmember Darlene Mealy of Brooklyn seems to be a nonpracticing clergywoman as far as I can tell). Is this a good development? Already, Dominican Councilmember Ydanis Rodriguez, who is activel seeking the Council Speaker position, has lost support by an influential gay political club because of his edorsement of homophobic Reverend Diaz for Council.
With the end of Melissa Mark-Viverito's tenure as Council Speaker on December 31st, will this be the end of a Latino in this influential citywide position or not. Two names that are currently being talked about as serious candidates for this position are upper Manhattan's increasinbgly conservative Ydanis Rodriguez, who is Dominican, and the Bronx's super progressive Ritchie Torres, who is Puerto Rican and openly gay. As Brooklyn's Carlos Menchaca recently told a reporter, it would be important to have a Latino continue as Speaker because, as Mark-Viverito has shown, this would assure that Latino and immigrant issues would get the special attention they deserve.
This might also be the only chance that the CUNY Center for Puerto Rican Studies might have to get back the massive budget cut they received from Mark-Viverito in retaliation for their refusal to publicly support Puerto Rican nationalist Oscar Lopez Rivera during the this year's Puerto Rican Parade controversy. Now that she is a lame duck Councilmember, she has no immediate opportunities to run for elected office, but her fame and what remains of her campaign coffers should give her leverage and she may, some speculate, wind up heading up a large nonprofit, like her predecessor Christine Quinn has done.
Regardless of where she winds up or however one assesses her record in office, Mark-Viverito made history as the first Latina (or Latino) to be Council Speaker in New York City. That in itself represents an encouraging development in the history of the city's politics.
Angelo Falcón is President of the National Institute for Latino Policy (NiLP). He is the co-editor of the recently released reader, Latinos in New York: Communities in Transition, 2nd edition, published by the University of Notre Dame Press. He can be reached at afalcon@latinopolicy.org.
_______________________________________________________________________________________________________
The NiLP Report on Latino Policy & Politics is an online information service provided by the National Institute for Latino Policy. For further information, visit www.latinopolicy. org. Send comments to editor@latinopolicy.org.