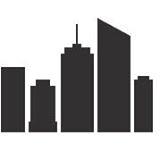 Brooklyn Heights Tenants Sue Kushner Co. For Allegedly Hiding Rent-Stabilized Status
Inside 89 Hicks Street. (Kushner Companies)
A group of tenants in a building owned by Kushner Companies is suing the company over what they say is a failure by their landlord to register their apartments as rent-stabilized or offer them rent-stabilized leases.
The lawsuit by the residents of 89 Hicks Street alleges that after the Kushner Companies bought the 48-unit building in 2014, it didn't follow rules regarding the building's rent-stabilization status. According to an investigation by Housing Rights Initiative, the building was temporarily exempt from rent stabilization while it was first owned by the Watchtower Society and then used as student housing by Brooklyn Law School.
However, according to state law, all units should have been put back into the rent stabilization program when the building was sold, and their rents returned to where they were when the buildings were taken out of the program.
Instead, the suit says, Kushner Companies only registered five of the units with the Division of Housing And Community Renewal, the state body that oversees the rent stabilization program. In addition, the company failed to list the other 43 units with the DHCR as destabilized, which landlords are legally required to do.
"In the hundreds of buildings that we have investigated to date, we have never seen a scheme as blatant, willful, and egregious as this one," said Aaron Carr, the founder and executive director of HRI. "Kushner Companies' blatant disregard for the law is an integral part of its business model. Their rapacious greed knows no bounds."
The plaintiffs charge that tenants of the building were given market-rate leases instead of rent-stabilized ones, and that the Kushner Companies "valued the units as if they were free-market units" according to the lawsuit.
"It would strain credulity for them to say they were ignorant of the law," Roger Sachar, a senior associate with Newman Ferrara and one of the attorneys representing the plaintiffs, told Gothamist. "These are sophisticated real estate people, they need know that they have to investigate if these units were rent stabilized when they bought the building."
A Kushner Company spokesperson said the company was reviewing the lawsuit.
HRI pointed out that Kushner Companies used a similar tactic with a Williamsburg property they bought in 2014, eventually failing to register any of the 46 units in a building that was receiving a 421-a tax abatement.
And beyond the Williamsburg buildings, a Kushner-owned management company has also been accused of treating both rent-stabilized and market-rent tenants in the East Village poorly, exposing them to gas leaks, non-stop construction and improper garbage disposal.
"It's our belief that this landlord allowed greed to color his decision making process, there's no other rational explanation about this," Lucas Ferrara, a partner at Newman Ferrara told Gothamist.
Still, it's not all bad for Kushner. White House sources report that he was a key voice in trying to get the president to denounce white supremacy over the weekend.