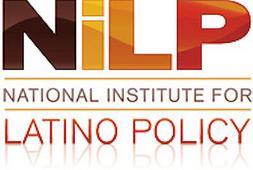 NiLP Guest Commentary
Demographic Change: Get Used To It !
By Marcela Miguel Berland and Frank Gómez
The NiLP Report
The unstoppable train of demographic change has been moving down the tracks for a long time. Its implications, however, are not well understood. It took the 2016 presidential campaign rhetoric to shine a brighter light on what it means. And that light reveals troubling issues.
In little more than a generation, by roughly 2043, our nation will be majority minority. No group will be in the majority, with whites having ceded majority status to African Americans, Asian Americans, and Hispanics, collectively the new majority.
This should not come as a surprise. California, an industrial, trade and innovation leader, is already majority minority - and proud of it. Los Angeles, with a preponderance of Hispanics and with a large Asian and African American population, is a leader in productivity. And other cities with high diversity numbers, are doing very well, thank you very much.
Virginia Senator Tim Kaine, speaking to a joint conference of the national Black and Hispanic newspaper publisher associations in spring 2016, put it bluntly. Since before we became a nation, he said, minorities have had to adjust to the majority. Today, the white majority is uncomfortable with having to adjust to the new reality of a majority-minority nation.
That discomfort is what then candidate Donald Trump tapped into to win the nomination and the election. We cannot dismiss the importance of the demographic tsunami in politics, of course. But it has far broader implications for our nation. Here are some realities:
Asians and Asian-Americans are the fastest growing segment of our population - not Hispanics!
Asia, particularly East Asia, is the biggest source of immigration to the United States.
Spanish, with some 40 million speakers, is our de facto second language.
Competition for talent reaches beyond our borders as never before.
Millennials and post-millennials embrace racial and ethnic diversity more than previous generations.
Diversity and Inclusion (D&I) is a vital concern of corporations, nonprofits, foundations and government at all levels.
D&I concerns relate to justice, equal opportunity and growing the bottom line.
Studies show that diverse companies do better than others.
Demographic change is a national phenomenon, not regional; it touches all of us.
Despite efforts to contain non-white immigration, demographic change will grow - inexorably.
International student migration to the U.S. is declining because of perceived hostile attitudes.
So what, one might ask? The answer lies in our perception of and willingness, as a nation, to accept inevitable realities and to recognize that the melting pot is really a salad bowl. A Hispanic can be a hamburger-loving, flag-waving, baseball-loving Democrat, Republican, or Independent political activist and still retain cultural values that do not diminish his or her status as a patriotic American.
An Asian American can prefer Chinese, or Sushi, or dim sum and speak another language at home. She can report to work in the morning and contribute in fluent English and with a full understanding of the global geopolitical realities that are important to the goals of the organization. She can go home and encourage her children to learn and retain the language of her country of origin (her country of origin could be the United States), while at the same time watching them adopt everything that is American.
Shortly after 9/11, ignorance led to the killing, beating, and harassment of American Sikhs. The perpetrators did not understand the many differences among people of other origins. How tragic! No one, no one should be a victim of violence. Despite greater access to information, it seems that many of us are still unprepared to understand and accept differences.
It may not be a solution, but we believe that more scientifically-grounded research on American attitudes toward diversity and demographic change is essential if we are to better understand today's realities and contribute to efforts to come together as a nation of diversity.
Mainstream media, unfortunately, are not the best sources for insights on diversity and demographic change. For them, also, unfortunately, are not sufficiently diverse and do not adequately include representatives of diverse groups in their news and public affairs programs.
We Americans can be charged with gazing too much at our own navel. The fact is that Europe has undergone extraordinary demographic change but largely without the convulsions that seem to beset us. And Canada, so close yet seemingly so far away, has a very welcoming attitude toward immigrants and actually celebrates diversity.
Recently, Canada launched its Global Skills Strategy to accelerate entry processing for skilled foreign workers. It also facilitates foreign companies' entry into the Canadian economy. Vancouver, BC, just one example, has seen an influx of offices of American companies that are frustrated by visa and residence requirements for foreign workers. Who knows how much that means in invested dollars? Who knows what the cost will be regarding talent that chooses to go elsewhere?
Bottom line: Demographic change is inescapable. We should embrace it and capitalize on it. We should adopt policies that, like Canada's, are welcoming and that capture talent, not reject it. Congressman Luis Gutiérrez (D-IL) put it well in commenting on the new immigration policy proposals. He said that under the new rules Marco Rubio's parents and even his own parents would not have qualified to come to the United States.
Marcela Miguel Berland is the founder of New York-based LatinInsights, a political and market research firm, and a Managing Partner of Brightstar Strategy Group (mberland@latininsights.com). Frank Gómez, her partner in LatinInsights, is a retired career Foreign Service Officer, corporate and non-profit executive and Hispanic activist (fragobf@outlook.com).
_______________________________________________________________________________________________________
The NiLP Report on Latino Policy & Politics
is an online information service provided by the National Institute for Latino Policy. For further information, visit www.latinopolicy. org. Send comments to editor@latinopolicy.org