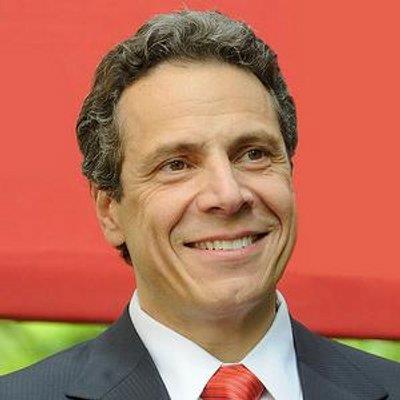 Governor Cuomo Signs Legislation Renaming a Portion of Southern State Parkway in Honor of Detective Steven McDonald
Governor Andrew M. Cuomo recently signed a measure to rename a portion of the Southern State Parkway in honor of New York City Police Detective Steven McDonald, who was severely wounded in the line of duty in 1986.

"As both a member of New York City Police and an advocate for the disabled, Detective Steven McDonald demonstrated the bravery and compassion that exemplified the very best of New York," Governor Cuomo said. "This honor will help ensure that his sacrifice, service and advocacy will never be forgotten."

Detective Steven McDonald, 59, of Malverne, Nassau County, joined the New York City Police Department in 1984. After just two years with the NYPD, McDonald was left paralyzed after being shot three times in the line of duty on July 12, 1986. McDonald publicly forgave his own assailant a few months after the attack, and since that time, devoted his life to spreading the message of peace and the importance of teamwork and empathy.

McDonald traveled across the globe advocating for wounded officers and persons with disabilities, and through these efforts, he met with Pope John Paul ll, Nelson Mandela, and participated in an interview with Barbara Walters. McDonald later died after suffering a heart attack on January 10, 2017.

The bill (S.6549A / A.8378A), designates a portion of the highway beginning at the interchange of the Belt parkway and Cross Island parkway and ending at Exit 22, in Nassau County, as the "Detective Steven McDonald Memorial Highway."

Senator Majority Leader John J. Flanagan said, "Detective Steven McDonald embodied strength, resiliency, and forgiveness in the face of adversity, and he led an extraordinary life serving others. Today we once again thank this community hero and his family, and we celebrate the inspiration he will continue to provide to current and future Long Islanders now that this tribute will be put into place."

Assemblyman Brian Curran said, "I am proud to honor Detective Steven McDonald and it was a privilege to sponsor this legislation. Today it becomes official. The renaming of this highway honors the life, service, sacrifice and family of Detective McDonald. Local residents will be reminded of his service every day when they drive this stretch of highway bearing his name. We are proud of Detective McDonald and we thank his family for their sacrifice. We will never forget the sacrifice McDonald made, and most importantly, the dedication and support of fellow officers across the state."