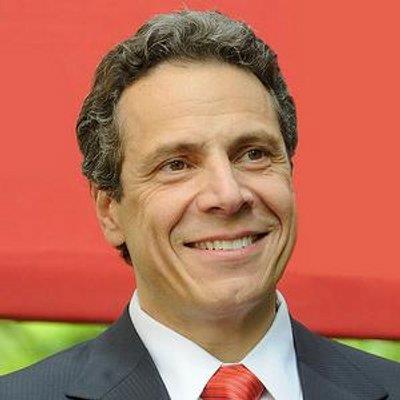 Governor Cuomo Announces Groundbreaking of $5.2 Million Mixed-Use Project in Buffalo's Michigan Street African-American Heritage Corridor
Nash Lofts Project Includes Rent-Free Cultural Space
Today's Project Complements Governor Cuomo's Commitment to Revitalizing Buffalo's East Side
Governor Andrew M. Cuomo recently announced the groundbreaking of a $5.2 million project to construct the Nash Lofts, a 40,000 square-foot mixed-use building that will include 18 new apartments, commercial space, indoor parking, a restaurant, and space donated to the local NAACP. The project will function as a gateway into the Michigan Street African-American Corridor, which is a nationally- and internationally-recognized neighborhood that serves as the focal point for residents and visitors interested in learning about Buffalo's rich history through its vibrant community, shops, restaurants, architecture, people, and institutions.
"The restoration of this building is a key step in strengthening this historical and critically important Buffalo neighborhood," Governor Cuomo said. "This mixed-use space will be a magnet for visitors anxious to learn more about New York history and culture, while helping to breathe new life into the Michigan Street neighborhood. I look forward to the completion of this project, as it supports our efforts to provide a stronger, better future for all of Western New York."
"The Nash Lofts in the Michigan Street African-American Corridor honor an important part of Buffalo's past even as they becomes a symbol of the city's revival," said Lieutenant Governor Kathy Hochul. "As we build the new Buffalo, it is important to preserve the landmarks that gave our community its enduring character and place in American history. I am proud that the Western New York Regional Economic Development Council is a partner in this important neighborhood renaissance project."
The Nash Lofts project complements the Governor's commitment of improving housing and stabilizing neighborhoods on Buffalo's East Side. Last month, Governor Cuomo announced the commitment of $10 million for a three-year initiative to create homeownership opportunities, make needed home repairs to prevent foreclosure, and fund a targeted zombie property prevention strategy for Buffalo's East Side and the Town of Cheektowaga. The first phase of funding for the three-pronged Neighborhood Stabilization Initiative invests more than $4 million to begin work on nearly 250 homes this year.
Steven Carmina, Michigan Broadway, LLC said, "Our ownership group is beyond ecstatic that this project is moving forward. It is an enormous lift which would not have happened without the support we've received from The Governors and Mayors Offices, our Assemblywoman and Senator and the stakeholders in our neighborhood. This project, located in the heart of the Michigan Street African-American Heritage Corridor, will be the first mixed income work force residences east of Michigan Avenue and our hope is that it is just the beginning of the re-emergence of this historic block. It will be a beacon for visitors to learn about the culture and history retained here and we are humbled to be a part of it."
The historic significance of the buildings at 163-167 Broadway and 64 Nash (circa 1820s and 1880s) remain a powerful reminder of New York's vast and influential history. Located in the heart of Buffalo in the Ellicott District just east of the downtown core, the Michigan Street African-American Heritage Corridor is a rich and culturally noteworthy place for both the African-American community and the greater Buffalo-Niagara region.
The project restores four buildings that have been vacant for more than 15 years. It will include 18 units of mixed income apartments, a full-service MWBE-owned restaurant and cultural space - donated rent-free, rentable commercial space, and rentable commercial space designated for MWBE businesses and other tenants representative of the community. The entire project will encourage job creation and business investment in an area that has seen significant decline in investment for more than 50 years.
Funding for the Nash Lofts includes a $450,000 capital grant from the WNY Regional Economic Development Council. Other funding includes a $750,000 Bridge Loan by way of Mayor Byron W. Brown and the Buffalo Urban Development Corporation, approximately $1.7 million in Historic Tax Credits, and the balance for both construction loan and permanent financing is being provided through Evans Bank.
Howard Zemsky, President, CEO & Commissioner of Empire State Development said, "The Nash Lofts are a great example of an innovative public-private sector approach to housing that supports one of Buffalo's most historic neighborhoods. Thanks to this unique project, working families will soon be living in an area that until very recently was occupied by abandoned, unsafe structures. "
State Parks Commissioner Rose Harvey said, "The New York State and federal historic tax credits continue to serve as a vital economic development tool for the city of Buffalo. The Nash Lofts rehabilitation is particularly dynamic due in large part to the linkage that will be created to the National Register listed Michigan Street Baptist Church, the city's oldest extant African-American religious building, and the Nash House, the residence of the nationally recognized African American leader Rev. J. Edward Nash. Thank you Governor Cuomo and to the Corridor Commission as we are all truly excited to see the thoughtful adaptive reuse come to fruition through this significant public-private partnership."
Western New York Regional Economic Development Council Co-Chair and President of SolEpoxy Inc., Jeff Belt said, "The WNY-REDC sees the Nash Lofts as a project that will play an important role in encouraging growth in Buffalo's Michigan Street African-American Heritage Corridor. It celebrates the past, provides practical enhancements for the community in the present and is a building block for future economic development in this historic neighborhood."
Western New York Regional Economic Development Council Co-Chair and President of the State University of New York at Fredonia, Dr. Virginia Horvath said, "If the walls of the Nash Lofts could talk we would hear extraordinary stories about the Underground Railroad and the Civil Rights movement, along with the some of the first fine examples of jazz. Now the buildings that are the gateway to the Michigan Street African-American Corridor will come to life again with new residents, businesses and neighborhood groups all benefiting from the renovation of this historically important property."
Senator Tim Kennedy said, "As our city continues to grow and celebrate a renaissance like no other, we must also continue to preserve critical components of Buffalo's history, including the Michigan Street African-American Heritage Corridor. I'm proud to work alongside my colleague Assemblywoman Crystal Peoples-Stokes to prioritize this historic neighborhood every day, and the groundbreaking of the Nash Lofts is just another example of the Governor's and Mayor's commitment to every corner of our great city."
Assemblywoman Crystal Peoples-Stokes said, "The Nash Lofts is a wonderful project that will bring much-needed workforce housing and daily activity to the Michigan Street African-American Heritage Corridor. This project will serve as a catalyst for growth and redevelopment that is in the pipeline for this historic district. Thank you Governor Cuomo and Mayor Brown and congratulations to the ownership group and its development team for undertaking what will be a transformational project on the corner of Michigan and Broadway."
"This is a historic area and this is a vital mixed-use housing project that is a key connector between the Michigan Avenue African-American Heritage Corridor and downtown Buffalo," said Mayor Byron W. Brown. "This $5.2 million project to construct Nash Lofts will serve as an important anchor in our Michigan Avenue African American Cultural Corridor. It is a tourism destination and meeting place for those who want to experience Buffalo's rich African-American history."
Common Council President Darius Pridgen said, "The transformation of this building into Nash Lofts will be a key component in connecting the Michigan Avenue African-American Heritage Corridor with the rest of the Queen City. Thank you to Governor Cuomo and Mayor Brown for their continued commitment to the City of Buffalo."
Rev. Mark Blue, President NAACP Buffalo Branch said, "The NAACP appreciates the opportunity to have its offices located in the Nash Lofts. These renovated historic buildings will remind us of the past but will also allow us to celebrate the future of the vibrant African-American Heritage Corridor."
County Executive Mark Poloncarz said, "Establishing a significant gateway into the historic Michigan Street African-American Corridor will help bring attention to this prestigious neighborhood. Restoring existing buildings that will offer mixed-use housing as well as numerous opportunities for commercial growth will help spurn continued economic development in the City of Buffalo. I am particularly pleased that dedicated rent-free space for minority cultural institutions will be provided, allowing unique opportunities for our local NAACP to have an established location in this culturally significant neighborhood."