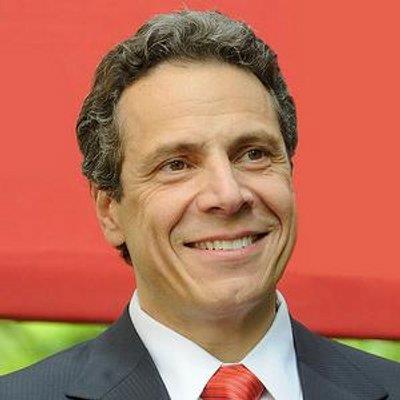 Governor Cuomo Announces Open Road, Cashless Tolling to Begin on Grand Island Crossings in March 2018
Unveils Design For New Western New York Welcome Center to be Completed August of 2018 - Gateway to the Region's Sites and Attractions
Approximately 65,000 Motorists Who Travel Through Grand Island Toll Barriers Each Day Will Benefit from Ease of Cashless Tolling
Grand Island Resident Discount Plan Will Not Be Affected By Switch to Cashless Tolling
Renderings of New Bridge Gantries Available Here
Renderings of the Western New York Welcome Center Available Here
Governor Andrew M. Cuomo recently announced high-speed open road, cashless tolling will begin at the Grand Island toll barriers in March of 2018. The transition to cashless tolling will not affect the Grand Island resident discount program and will reduce congestion, improve safety, and reduce air pollution. As part of the transition to a more convenient and cost effective way to travel New York's roadways, the Governor is encouraging all commuters to sign up for an E-ZPass and save on tolls across the state, including a five percent discount along the entire 570-mile New York State Thruway.
The Governor also unveiled the design and renderings of the Western New York Welcome Center, which will be located at Alvin Road on Grand Island adjacent to I-190, to support the state's booming tourism industry by promoting local attractions, foods, craft beverages and other destinations throughout the region. The new welcome center is expected to be completed by August of 2018.
"Grand Island is a vital connector for residents and tourists traveling to Buffalo, Niagara Falls and beyond, and with the addition of cashless tolling and a new welcome center, we are not only supporting a growing regional economy but also raising the profile of tourist attractions in communities across Western New York," Governor Cuomo said. "By transitioning to cashless tolling, one of these most traveled roads in Western New York will become safer and less congested to help meet the needs of 21st century motorists, while providing commuters easy access to the new welcome center for generations to come."
The Grand Island Bridges connect Grand Island on the Niagara Thruway (I-190) between Niagara Falls and the Town of Tonawanda. It is a main thoroughfare for commuters and visitors between the City of Buffalo and Niagara Falls. In 2016, approximately 23.7 million vehicles traveled through the Grand Island Toll Barriers, which translates to nearly 65,000 vehicles per day. In March of 2018, Grand Island will become the New York State Thruway Authority's second all cashless tolling location. The first cashless tolling gantries were implemented on the Tappan Zee Bridge in 2016.
When open road, cashless tolling begins, the Thruway Authority will remove toll barriers at the North and South Grand Island Bridges. Toll barriers will be replaced with gantries that have sensors and cameras suspended over the highway. Gantries may be located in different locations than the toll barriers, however, tolling will be handled in the same manner. The sensor technology reads E-ZPass tags and takes license plate images, so vehicles no longer have to stop and pay the toll. Vehicles with E-ZPass tags are automatically charged, and vehicles without a tag have their license plate photographed. A toll bill will then be mailed to the registered owner of the vehicle.
Additionally, over the last ten years, approximately 80 percent of all accidents within a tenth of a mile of the Grand Island Toll Barriers were caused by "Following Too Close" or an "Unsafe Speed." With the implementation of cashless tolling, the Thruway Authority expects accidents within these areas to be reduced.
Grand Island cashless tolling will begin construction in October and is expected to be completed by March 2018 - with projected savings for drivers reaching approximately 200 minutes per year.
Lieutenant Governor Kathy Hochul said, "As a lifelong Western New Yorker, I know firsthand how frustrating waits at toll barriers have been for families and businesses. Today the Governor takes a major step toward relieving that burden. The transition to cashless tolling on Grand Island will eliminate a major commuter bottleneck, grow the local tourism industry, and reduce vehicle emissions in accordance with our environmental goals. Combined with a new Welcome Center designed in honor of Frank Lloyd Wright, this will make Grand Island a world-class gateway to all that Western New York has to offer."
Incoming Thruway Authority Executive Director Matthew Driscoll said, "Cashless tolling on Grand Island will enable motorists to experience safer and more convenient travel while crossing over the picturesque Niagara River in Western New York. This state-of-the-art technology will ease congestion and help the environment by reducing idling, and we are proud of Governor Cuomo for sharing our vision of a modern, improved superhighway of the future."
The new Western New York Welcome Center will feature an iconic "Prairie style" design inspired by the legendary architect Frank Lloyd Wright. The new welcome center will showcase information on world-class destinations and historic sites in the Western New York region, as well as a Taste NY market and cafe offering an array of New York grown products.
In harmony with Wright's signature design - shaped by the environment and natural landscapes, the welcome center will prominently display video highlights of the region's natural beauty and tourism attractions across Western New York. The new welcome center also includes plans for a children's play area.
Other features include:
Western New York attractions floor map
Community Room
New York State Police satellite office
Niagara Falls Paving Map
Pet Comfort Area
Electric Charging Car Stations
Funding for regional welcome centers was included in the FY 2018 State budget.
The Western New York Welcome Center complements the expansion of the I Love New York campaign and app to connect visitors with more than 1,100 attractions in the Greater Niagara area alone. Across Western New York, the state is investing in tourist attractions to continue to drive this industry and promote growth, including:
The Frank Lloyd Wright sites
Niagara Falls State Park
Maid of the Mist
Canalside
Buffalo Outer Harbor State Park
New Era Field, which New York State helped restore
Albright Knox Art Gallery, to which New York State contributed $10 million for the $125 million expansion, complementing Jeffrey Gundlach's $42.5 million contribution
Niagara Falls Aquarium, where the state broke ground on a $3.3 million project to create a new penguin exhibit
Artpark
Buffalo Sabres games
The Richardson Towers
Old Fort Niagara
Senator Chris Jacobs said, "Since taking office in January removing the toll plazas and bringing cashless tolling to the Grand Island bridges has been a top priority for me and I am pleased that day is now here. I am confident that Grand Island residents and motorists all across Western New York will enjoy a faster and safer commute while we maximize the State's investment in a more accessible new welcome center."
Assemblyman Angelo Morinello said, "I am very pleased that once again Governor Cuomo has listened to the constituents of WNY and has performed his own study to then put in place a system to improve the environment and the travel time putting WNY in the forefront of electronic tolls."
Grand Island Supervisor Nate McMurray said, "This is a monumental day for Grand Island and all of Western New York. I praise Governor Cuomo for his leadership in eliminating these toll barriers. This is a big, big deal for the millions of drivers that travel the Grand Island Bridges each year to and from our region's world-class tourism destinations and historic sites and this wouldn't be possible without Governor Cuomo."
Niagara Falls Mayor Paul Dyster said, "Lines of idling cars at traditional toll barriers waste gas, pollute the atmosphere and waste the precious time of residents and visitors alike. Governor Cuomo's latest infrastructure investment is a win-win-win, not only making a direct and positive impact on the economy and environment but improving the quality of life for all of us here in Western New York."
To take full advantage of cashless tolling and save money, drivers are encouraged to sign up for an E-ZPass account at www.E-ZPassNY.com; at E-ZPass customer service centers; or by calling the E-ZPass Toll Free Customer Service Center at 1-800-333-TOLL (8655).
E-ZPass is accepted in 16 states across the Northeast and Midwest. It also can be used to pay for parking at several major airports and provides toll discounts on other highways and bridges.
Tolls By Mail will be used to collect payment from those without E-ZPass. Motorists are required to maintain updated address information with the Department of Motor Vehicles.