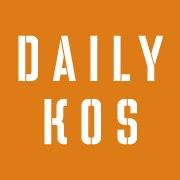 Lucas, over the past months, the Trump administration has started an enthusiastic rollback of the nation's environmental protections. From reinstating drilling in the Arctic to supporting the Keystone XL and DAPL pipelines to abandoning its support of job-creating clean energy, there seems to be no big oil/big fossil fuel initiative that's not welcomed with open arms in this administration.

What's worse, Big Banks — including Chase, Bank of America, Citigroup and Wells Fargo — are the eager enablers of this fossil fuel heavy future, having collectively funneled almost $90 billion dollars of their customers' deposits into extreme fossil fuel projects. And they spend millions every year for campaign contributions and lobbyists so Washington does their bidding.

We can't wait anymore — we must take action. One way to stop this dangerous relationship is to send a very clear message: take ten minutes to change your banking or investing to Aspiration, a financial firm with a conscience.

Thousands are making the move to Aspiration every week. When you pull your deposits from Big Banks and switch to Aspiration, you'll not only send a message — but you'll actually end up with more money in your pocket. Aspiration pays up to 100x Big Bank interest and reimburses all ATM fees, anywhere in the world.

The Huffington Post wrote that Aspiration is "channeling Elizabeth Warren to change the face of banking." And Money Magazine named Aspiration's #NODAPL Checking Account the "Best Checking Account in America."

Open an Aspiration account today. Here's what you get:
No ATM fees ever, anywhere in the world. And no monthly fees. (The average fees at Bank of America are $497 a year).
A checking account interest rate that is up to 100 times higher than that offered by Big Banks like Wells Fargo.
Sustainable, 100% fossil fuel-free, firearm-free investment options with high performance.
Personal sustainability score based on your spending, with thousands of businesses rated
Customers choose the fee they think Aspiration deserves — even if it is zero.
And Aspiration donates 10% of every dollar it makes to charitable micro-loans for low-income Americans.
Every week, thousands of Americans join Aspiration. Sign up for Aspiration today.

Here's why it matters:
Big Banks like Wells Fargo and Bank of America charge you outrageous fees and use them for lobbying and campaign contributions in order to push through anti-consumer legislation and fund big oil
Aspiration lets you choose your own fee and gives to micro-loans for struggling Americans.
Wall Street and index funds put your investments in big oil companies and companies that mistreat their workers.
Aspiration's green investing approach is 100% fossil fuel free and invests in companies with great environmental, employee, and diversity track records. That's why the Sierra Club has partnered with Aspiration to help more Americans divest from big oil and invest in companies that are doing what's right.

You can quickly and easily sign up for an Aspiration account here.

Change your bank. Change your world. Because the truth is, they both could use some change right about now.

Thank you,

Chris Bowers, Executive Campaign Director
Daily Kos