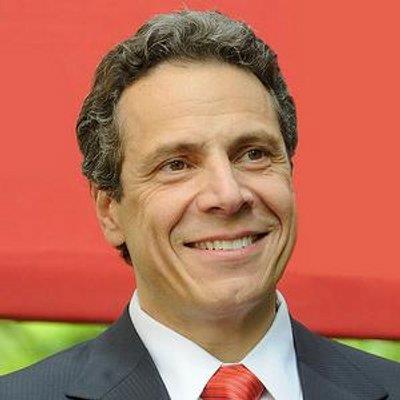 Governor Cuomo Announces New Free Fishing Days and 2017-18 Hunting and Trapping Licenses Go on Sale Starting August 1st
Events Support Governor Cuomo's NY Open for Fishing and Hunting Initiative
New Free Fishing Days Include Weekend Preceding Presidents Day, National Hunting and Fishing Day and Veterans Day
DEC Call Center Hours Extended to Provide Assistance to Hunters and Trappers on Evenings and Weekends
Governor Andrew M. Cuomo recently announced new free sport fishing days in New York on Veterans Day, the weekend preceding Presidents Day, and National Hunting and Fishing Day, the fourth Saturday in September. During these designated free fishing days, New York residents and non-residents are permitted to fish for free without a fishing license. Governor Cuomo also announced that sporting licenses and Deer Management Permits for the 2017-18 season are now available for purchase.
"Hunting and fishing opportunities in New York have never been better, and we remain committed to improving access for outdoor recreation for all New Yorkers and enhancing our natural resources to benefit wildlife and the environment," Governor Cuomo said. "New York has some of the best fishing and hunting in the nation, and I encourage everyone to come explore the great opportunities across the state and take advantage of our free fishing days."
Sporting licenses and Deer Management Permits can be purchased at any one of DEC's license-issuing agents, by telephone (866-933-2257), or online. Hunting and trapping licenses are valid for one year beginning September 1, 2017, while annual fishing licenses are valid 365 days from date of purchase. Revenues from the sale of all sporting licenses provide direct support to the state's efforts to protect, preserve and enhance fish wildlife species and the habitats they depend on.
Outdoor recreation and sporting activities continue to generate significant economic revenue across the State. According to the Congressional Sportsmen's Foundation, sportsmen and women spent $4.95 billion on hunting and fishing in New York in 2011 and support more than 56,000 jobs across the state. In addition, spending by hunters and anglers generated $623 million in state and local taxes in 2011. To capitalize on the growing popularity of these sports, the Governor launched the NY Open for Fishing and Hunting Initiative and has provided over $21 million for projects to manage, protect and restore fish and wildlife habitat and will improve and develop public access for fish and wildlife-related recreation. Through this initiative, over 50 new projects to provide access to approximately 380,000 acres of existing State lands for recreation, including boat launches, bird-watching areas, trails and hunting blinds have been undertaken along with important upgrades and improvements to fish hatcheries statewide.
Department of Environmental Conservation Commissioner Basil Seggos said, "Through the Governor's leadership, we are bolstering our efforts to provide world class hunting and fishing opportunities statewide with millions of acres of publicly owned state land and abundant fish and wildlife resources. Now, in addition to the free weekend in June, these new free fishing days will provide the opportunity to experience ice fishing and the excellent fall fishing in New York, including the trout and salmon fishing on the Great Lakes and Lake Champlain tributaries. These are great opportunities to introduce more New Yorkers and visitors to hunting and fishing in the state. "
Jason Kemper, Chair of the Conservation Fund Advisory Board, said, "I applaud Governor Cuomo and DEC Commissioner Seggos's increased attention to promote fishing, hunting and trapping in New York and capitalize on the economic potential of these time honored traditions. Free fishing days are helping introduce new people to the sport of fishing and are an important tool to growing the next generation of conservationists in the state."
Chuck Parker, President of the NY State Conservation Council, said, "Thanks to Governor Cuomo and DEC's increased promotion of fishing and hunting, New Yorkers and visitors have even more opportunities to take advantage of all this state has to offer sportsmen and women. We support these additional free fishing days and I hope it leads to greater participation in fishing and hunting."
Free Fishing Days
Legislation providing for the additional free fishing days was signed by Governor Cuomo in June 2014 as a component of his New York Open for Fishing and Hunting Initiative, and these free events give those new to the sport a chance to try it out without a license. These new free fishing days will provide the opportunity to experience ice fishing and the excellent fall fishing in New York, including the trout and salmon fishing on the Great Lakes and Lake Champlain tributaries. In addition to the Free Fishing Days program, the Governor's NY Open for Fishing and Hunting Initiative will now allow organizations and groups to conduct individual free fishing events. Those looking to learn how to fish should take advantage of the various fishing education programs conducted by DEC and other groups throughout the state. A complete list of 2017 programs can be found at http://www.dec.ny.gov/outdoor/27123.html.
Free fishing day participants are reminded that although the requirement for a fishing license is waived during free fishing days all other fishing regulations remain in effect.
Deer Management Permits
Deer Management Permits will be available at all license-issuing outlets, by phone, or internet through Oct. 1, 2017. Deer Management Permits, which are used to ensure proper management of the deer herd, are issued through a random selection process at the point of sale. Selected customers will receive their permits immediately. The chances of obtaining a Deer Management Permit remain the same throughout the entire application periodhunters do not need to rush to apply for a Deer Management Permit on the first day of sale. The 2017 chances of selection for a Deer Management Permit in each Wildlife Management Unit are available online, through License Issuing Agents, or by calling the Deer Management Permits Hotline at 1-866-472-4332. Detailed information on Deer Management Permits is available on DEC's website.
The new Hunting & Trapping Regulations guide is an easy-to-read compendium of pertinent rules and regulations, and will be available in August at all license-issuing outlets and on the DEC's Hunting Regulations webpage. The public can find a list of license issuing agents at DEC's online License Center or by contacting the DEC Call Center at 1-866-933-2257.
DEC is also committed to expanding and improving communication with sportsmen and sportswomen on fish and wildlife-related programs. License buyers must provide an email address when purchasing their licenses, so that DEC will have an efficient, cost-effective means to notify licensees of additional hunting, trapping, or angling opportunities, impending legislation or regulations that may affect season dates or bag limits, and license renewal reminders. DEC may also use email addresses to request feedback on actions being considered to fish and wildlife programs or to conduct surveys of hunters, trappers, and anglers about management programs. All customer information is privacy protected and emails are only used by DEC for program-related information.
Expanded Call Center Hours
Beginning August 1, the DEC Call Center will be accessible from 8:30 a.m. to 7 p.m., Monday through Friday, and from 9 a.m. to 5 p.m. on Saturdays through Sept. 30, 2017. Regular call center weekday hours (8:30 a.m. to 4:30 p.m.) will resume on Oct. 2.
Individuals should have the following items ready when buying a license:
Complete contact information (e.g. name, address, email address, telephone number);
DEC customer ID number (if applicable);
Proof of residency (e.g., driver's license or non-driver's ID with a valid NYS address) and;
If purchasing by phone or internet, a valid credit card.
If not already entered in DEC's automated licensing system, individuals are required to provide proof of hunter or trapper education certification or a copy of a previous license for all hunting and trapping license purchases. For additional information, visit the General Sporting License Information webpage on DEC's website.
Other Programs:
Free Sportsmen Education Training Courses Offered
DEC works closely with thousands of dedicated certified instructors statewide to provide sportsmen education training courses free of charge. Courses are offered for Hunter Education, Bowhunter Education, Trapper Education, and Waterfowl Identification. Courses fill up quickly, so those interested are encouraged to register soon. Education courses are added throughout the year, so check the on-line system frequently to find a course. To locate a nearby hunter or trapper education course, visit the Sportsman Education webpage on DEC's website or contact a local DEC office for assistance.
Opportunities for Junior Hunters & Trappers
In an effort to foster the next generation of hunters in New York, DEC has expanded opportunities for junior hunters (licensees ages 12-15) and trappers (under 12 years old) by designating special youth hunts for deer, wild turkey, pheasants, and waterfowl through the Mentored Youth Hunter and Trapper Program. These opportunities allow youth hunters and trappers to spend time in the field with experienced adults and gain the necessary knowledge and skills to become safe and responsible members of the hunting and trapping community. Additional information about these programs and other opportunities for junior hunters and trappers is available here.
Habitat Stamps and Trail Supporter Patch
DEC encourages all outdoor enthusiasts to consider purchasing a Habitat/Access Stamp and/or a Trail Supporter Patch. These stamps and patches support the State's efforts to conserve habitat, increase public access for fishing and wildlife-related recreation, and maintain non-motorized trails. Buying a $5 stamp or patch or donating directly to the Conservation Fund is a simple way to help conserve New York's rich wildlife heritage and enhance outdoor recreation in the state.
The Venison Donation Program
Anyone can help feed the hungry by contributing to the Venison Donation Program at any license issuing outlet. Individuals should inform the license sales agent if they are interested in making a donation of $1 or more to support the program. Since 1999, these funds have been used by the Venison Donation Coalition for the processing of more than 330 tons of highly nutritious venison, the equivalent of 2.8 million meals served. For more information about the Venison Donation Coalition program, visit DEC's website.