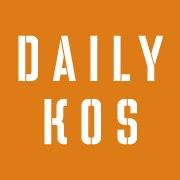 Lucas, seven months into the Trump regime and there's still one question everyone is asking: What can I do to resist? Well, here's what:

This fall, some states will hold gubernatorial and state legislative elections. It will be our first major set of elections to resist Trump's agenda at the ballot box. But that's not all.

November 2017 elections are doubly important because these races will have a direct impact on who controls the next round of redistricting, especially in Virginia—a swing state that went for Hillary Clinton by more than five points, but where Republicans still captured seven of 11 congressional seats because of a stunningly-gerrymandered map written by GOP legislators after the 2010 census.

Daily Kos isn't waiting to get to work to win—that's why we've endorsed Democrat Ralph Northam for governor and six state House candidates running in must-win districts.

Can you chip in $1 to each to Democrat Ralph Northam and each of our six endorsed candidates for state House?

Northam is running to replace term-limited Democratic Gov. Terry McAuliffe, and each of our six endorsees for state House are running in districts currently held by Republicans:
Elizabeth Guzman is running in House District 31, a seat in Northern Virginia that Hillary Clinton won 54-42, against GOP Del. Scott Lingamfelter, an eight-term incumbent. Guzman, who would be the first Latina elected to the Virginia General Assembly, is a public administrator and social worker. She has a keen understanding of how difficult it can be for a working family to make ends meet: She emigrated from Peru as a single mom in search of a better life for her family and once juggled three jobs. She supports increasing the state's minimum wage and will advocate for bigger investments in early childhood education programs.
Cheryl Turpin is vying to unseat seven-month incumbent Rocky Holcomb in House District 85, a seat in Virginia Beach that Trump carried by less than half a point. Daily Kos was proud to back Turpin in a special election this past January, when she lost this historically Republican seat by a surprisingly small margin. Now she's back for another try, and we're going to help her finish the job. Turpin is an environmental science teacher, a career that not only makes her an ardent advocate for public education, but also a fighter for policies that combat climate change and promote clean water—two crucial priorities for this coastal community.
Schuyler VanValkenburg is running in House District 72, an open seat in the Richmond suburbs that hasn't seen a contested election in a decade, even though Clinton won here 49-44. VanValkenburg is a high school government teacher with a first-hand appreciation of the importance of quality, fully-funded public education. He knows that affordable school and vocational training are key to Virginia's continued success in the 21st-century economy, and he supports expanding Medicaid to ensure as many Virginians as possible have access to health care.
Debra Rodman is running in House District 73 against Del. John O'Bannon, a 17-year GOP incumbent who's only faced one Democratic challenger (in 2009) since a special election in 2000—to replace newly-elected Rep. Eric Cantor, remember him?—placed him in this once safely-Republican seat. Rodman is an anthropology professor at Randolph-Macon College and head of the school's women's studies program, where she teaches the next generation about diversity, the struggle for equality, and the impact of policy on people's day-to-day lives. Rodman also advocates for immigrants, children, people in the LGBT community, and other at-risk populations fleeing persecution in their home countries
Hala Ayala is running in House District 51 in the D.C. suburbs against Republican Del. Richard Anderson, a four-term incumbent. Ayala is a single mother of two and a cybersecurity specialist who quit her federal job to run for office full-time. She founded the Prince William County chapter of the National Organization of Women and helped organize Virginia for the Women's March in January. And like many residents in this rapidly growing Northern Virginia district, she comes from a very diverse background: Her father's roots are Salvadorian and North-African, while her mother is Irish and Lebanese.
Danica Roem is a journalist by trade and has proven herself to be a tenacious, hard-working candidate focused on the real issues that impact residents of her district. Her signature issue in this race is roads—specifically, the terrible traffic on Route 28 in Prince William County (seriously, it's awful). She's running on this and the many other things her opponent—a virulently anti-LGBT crusader in Richmond—gives short shrift while he's busy grandstanding for his hateful causes.
Please, chip in $1 to each now and let's break the GOP gerrymander.

Keep fighting,
Carolyn Fiddler, Daily Kos